CHR's Ukwanda Puppets off to Germany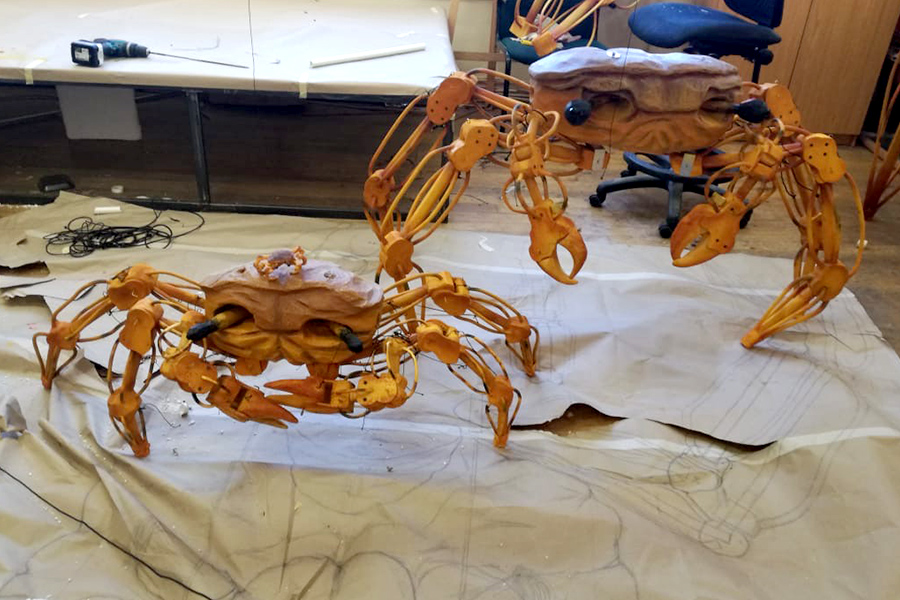 The CHR is delighted to share Ukwanda's incredible achievements. CHR artists in residence in puppetry, Siphokazi Mpofu, Sipho Ngxola and Luyanda Nogodlwana of Ukwanda Puppetry and Design Collective were invited to collaborate with the Staatstheatre in Augsburg, Germany to work on a project dealing with water scarcity, a concern shared by Cape Town and Augsburg which has Europe's oldest urban water system.
In March 2019, Ukwanda spent a week in Augsburg with performers and the production team there workshopping ideas for the theme and storyline for this collaborative production.  For the past six months, Ukwanda has designed and constructed the puppets for the Augsburg collaboration at the Greatmore building in Woodstock.  These remarkable puppets will be packed and shipped to Augsburg in Germany whilst Ukwanda puppeteers will travel to Germany in early March. After the production is performed at the Staatstheatre in Augsburg it will return to Cape Town for performance at the Baxter Theatre in June 2020.