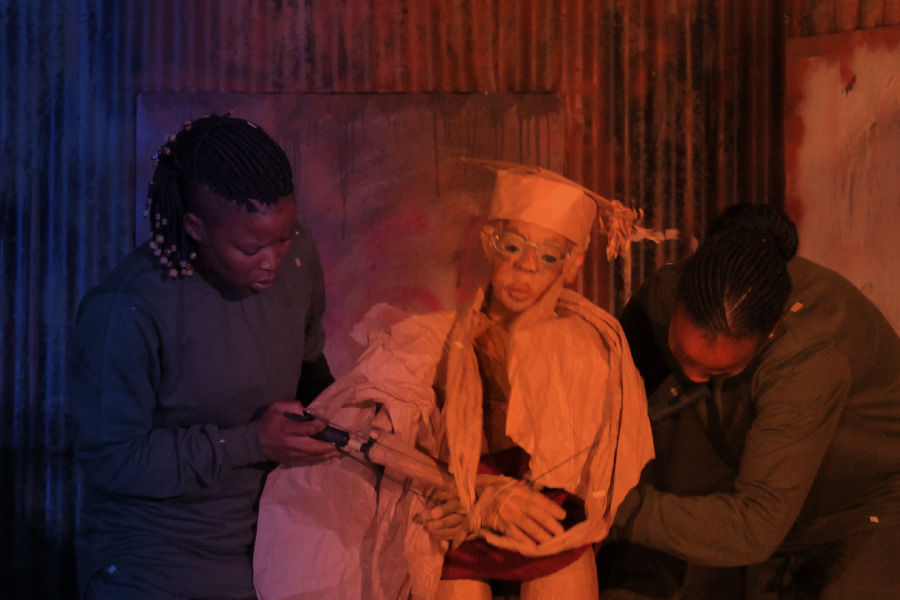 The Centre for Humanities Research, University of the Western Cape, Invites you to
WARONA
Presented by:
Ukwanda Puppets and Designs Company.
---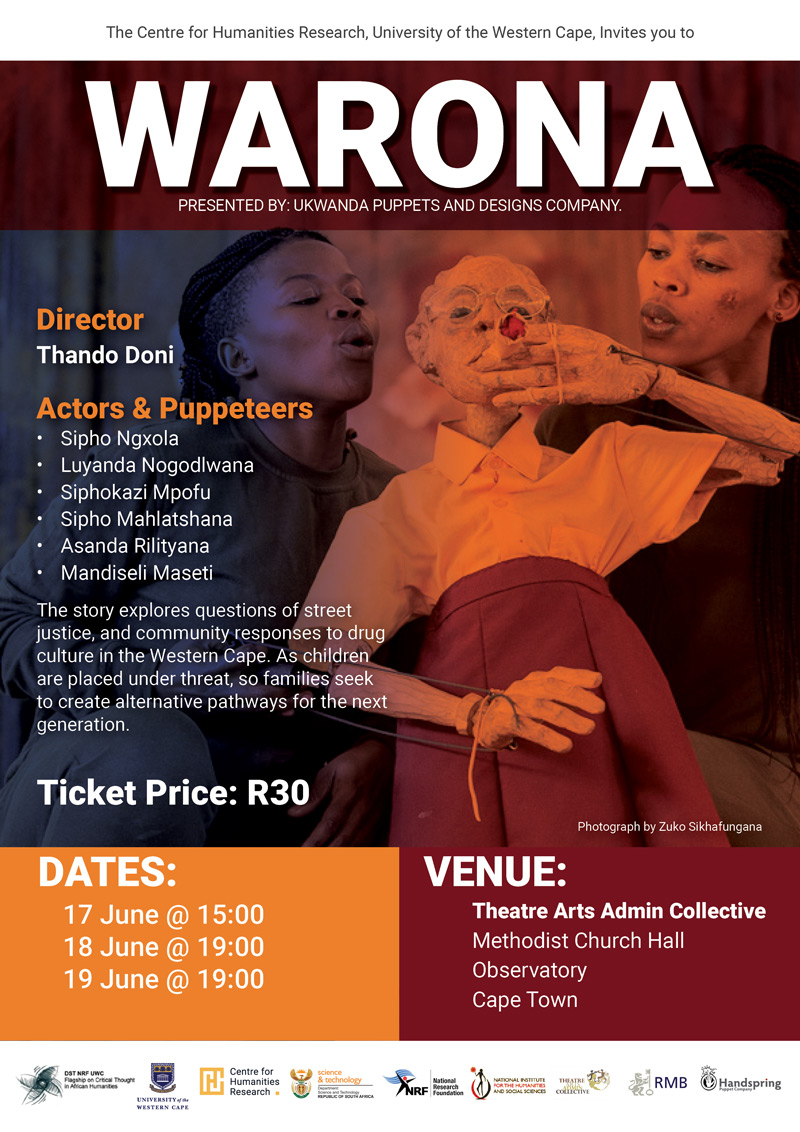 Date:
---
17 June @ 15:00
18 June @ 19:00
19 June @ 19:00
Venue:
---
Theatre Arts Admin Collective
Methodist Church Hall
Observatory
Cape Town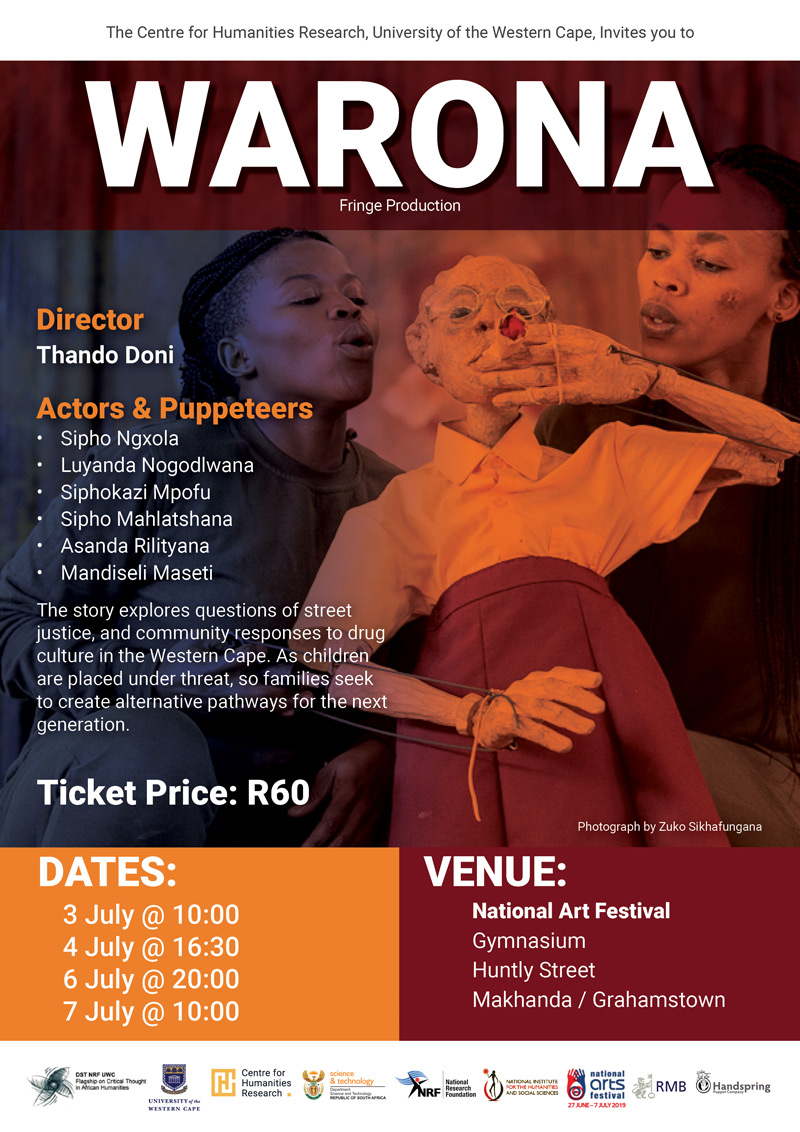 Date:
---
3 July @ 10:00
4 July @ 16:30
6 July @ 20:00
7 July @ 10:00
Venue:
---
National Art Festival
Gymnasium
Huntly Street
Makhanda / Grahamstown
The story explores questions of street justice, and community responses to drug culture in the Western Cape. As children are placed under threat, so families seek to create alternative pathways for the next generation.
uKwanda, the Puppetry Collective who are artists in residence at the CHR have a particularly dynamic and productive six month period, and they have been engaging in research, project development, as well as advanced performance and design enhancement.
They are developing a project about water scarcity with the city of Augsburg, a city which has the most ancient urban water system in Europe; and went to begin that process at a workshop in Augsburg in February. Siphokazi Mpofu and Sipho Ngxola also participated in the globally renowned Curious School of Puppetry in London; and Luyanda Nogodlwana, the company's main designer, attended the Design Indaba in Cape Town.
In March they performed with the large rhino puppets at the CTICC (Cape Town International Convention Centre); and they performed with several large puppets at the African Fashion International in April, in Cape Town.
They are currently engaged in a series of masterclasses, organised by the CHR, through which they are developing their performance and design competencies.
In June they will be performing Warona (a play first performed at schools across the Cape Flats schools, warning of the social and personal dangers of  drug abuse) and will be taking the production on to the celebrated National Arts Festival in Grahamstown in July. In August this year they will be performing the play from last year's Barrydale Parade, a play about the endangered endemic 'redfin' minnow that lives in the Barrydale river that runs through that village.
Director:
Actors & Puppeteers
Sipho Ngxola
Luyanda Nogodlwana
Siphokazi Mpofu
Sipho Mahlatshana
Asanda Rilityana
Mandiseli Maseti