In the Press: Buhle Ngaba on CHR Charlotte Maxeke Production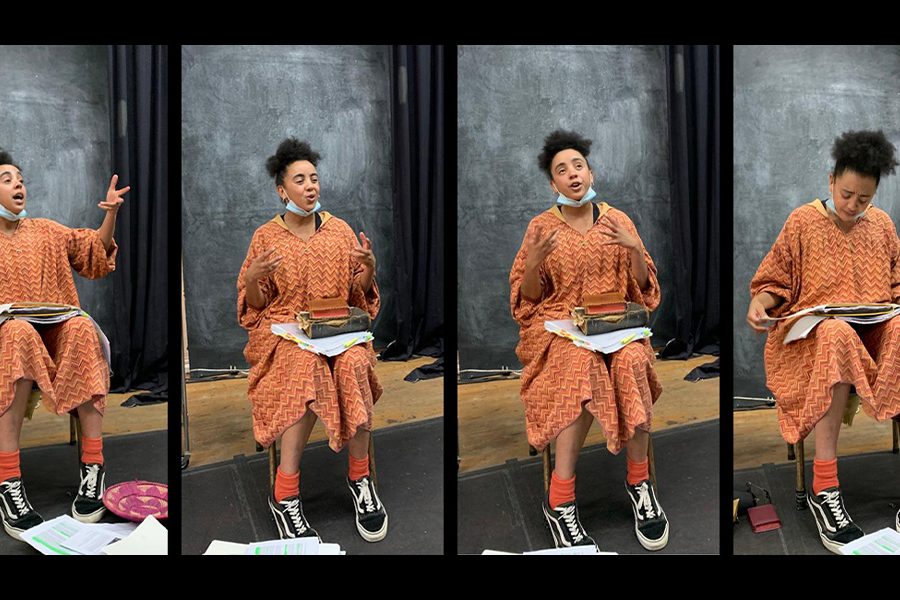 CHR Artist in Residence Buhle Ngaba is writing a screenplay for a groundbreaking puppetry production on the life of Charlotte Maxeke.
Inspired by the research of former CHR Next Generation Scholar Thozama April, recipient of the Charlotte Mannya-Maxeke Award, the production has received much press engagement, with Ngaba giving several interviews. The Maxeke production is a collaboration across the CHR, with a committed team that includes CHR artists Ukwanda Puppets and Designs Art Collective. Reflecting on the importance of such an engagement, Ngaba has stated:
"It's not just about everyone trying to plug Maxeke into the national story, it's about what she did to make sure that we are seen as women, as the citizens who are here. It gives us the cultural and academic integrity that we deserve because it's been there, it's always been there, and in the lives of ordinary people and in everyday living. That's what's special about Maxeke. We are looking at an ordinary girl who just kept going through the times. For me it's a huge undertaking that's very beautiful and far bigger than all of us."
Bringing the legacy of Charlotte Maxeke to life with a new puppetry production
SAfm Sunrise interview with Stephen Grootes
The Legacy of Charlotte Maxeke: Black women's lives as a site of creative inspiration
PEN SA, The Empty Chair, 2:2: Ngaba discusses the transatlantic legacy of Charlotte Maxeke with Sisonke Msimang (PEN SA), Athambile Masola (UCT), and Adanma Mbonu (graduate of Wilberforce University, Ohio).