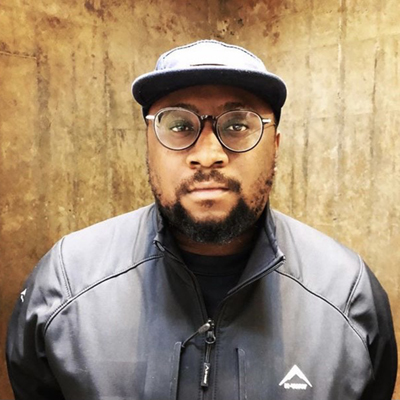 Tony Bonani Miyambo
---
Artist in Residence, Theatre
Tony Bonani Miyambo is a BA (Dramatic Arts) Graduate from the University of the Witwatersrand. He currently works as a freelancer in the television and theatre industries and is an Artist in Residence at the Centre for the Humanities Research at the University of the Western Cape.

Over his career, Tony has been part of numerous theatre productions, some of which have toured all over the world. His body of work includes acclaimed solo performances The Cenotaph of Dan Wa Moriri, Commission Continua, and Kafka's Ape, which has won the 
2015 Silver Ovation Award at the National Arts Festival

2017 NHISS Best Public Performance Award

2019 Outstanding Performance Award at The Prague Fringe Festival

2019 Best Satire Award at the United Solo Festival in New York

2020 Best Theatre Award for week 3 at the Fringe Word festival

2020 Graham F. Smith Peace Foundation Award at the Adelaide Fringe Festival
Kafka's Ape was performed at Gugu S'thebe in Langa for the Consortium of Humanities Centers and Institutes (CHCI) annual meeting in 2017, which was hosted by the Centre for Humanities Research.
Tony was also awarded the 2012 Brett Goldin Award and studied with the Royal Shakespeare Company in Stratford Upon Avon, UK.
Over the years Tony has also steadily built a career in the South African Television industry as a producer, writer, and director. He has worked for various production companies for properties across formats, from variety shows to long-form drama.