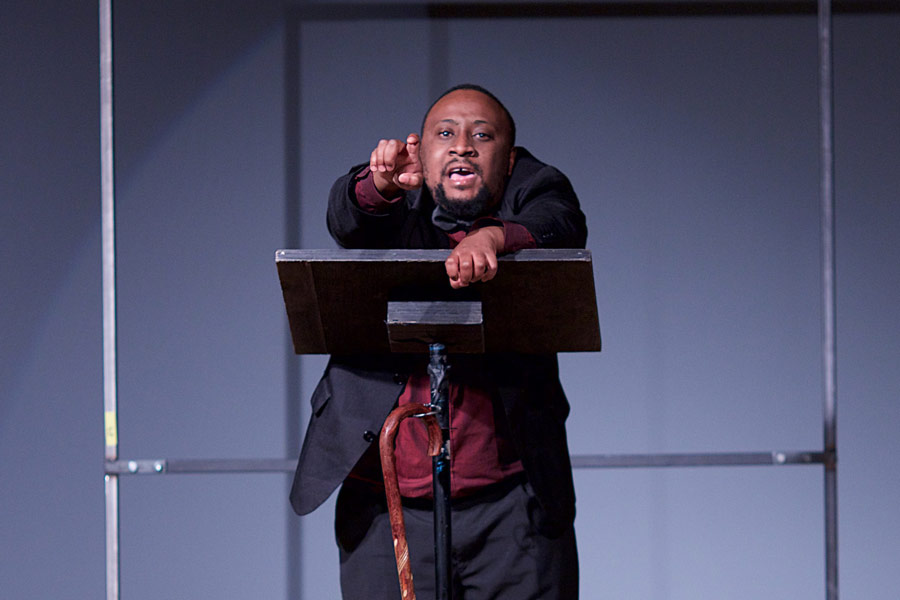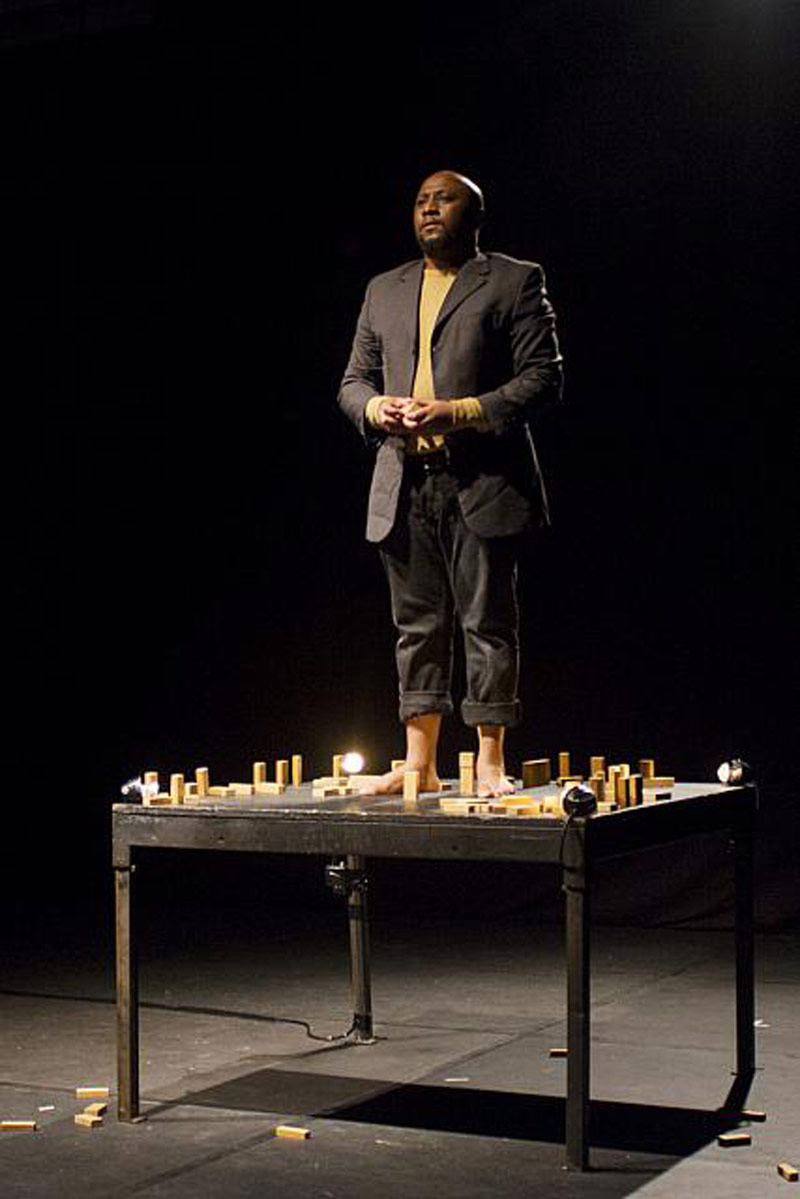 CHR Artist in Residence Tony Miyambo is on tour performing the acclaimed productions Kafka's Ape and The Cenotaph of Dan Wa Moriri in various locations both in South Africa and abroad.
Kafka's Ape is an award-winning solo performance about a primate's struggle to overcome the confines of captivity. The play takes a metaphorical view on South African society, highlighting the complexities of identity in a post-apartheid South Africa and in the human race in general. Red Peter, the ape, embarks on a journey ignited by finding a way out of a cage he was confined to after his capture; a journey in which he contests identity-based on outward appearance. The play provides a narrative that interrogates the intricacies of otherness. The play has toured to theatres in Europe, Africa, and United States. The play also won an award and was performed at the 2019 National Institute for the Humanities and Social Sciences Awards Ceremony.
Production details
Adapted & Directed by: Phala O. Phala
Adapted From: Franz Kafka's 'A Report To An Academy
Original Design by: Liesel N. Retief
Cast: Tony Bonani Miyambo
Stage Manager: Lieketso Mohoto
Duration: 55 minutes
---
The Cenotaph of Dan Wa Moriri is a play commissioned by Gita Pather, Director of Wits Theatre, in 2014 to be part of a the inaugural So Solo Festival and then went on to make a historic appearance on the Main platform at the National Arts Festival. It was the first time an original Wits Theatre production has been invited to be on the main stage. I In the play, we see a young man map his memories of first love, the need to belong as an adolescent and the beauty of his relationship with his father. This solo play demonstrates the power of crafted storytelling and the importance of the connection between the performer and the audience.  The bare stage houses nothing more than a rostrum, an actor and hundreds of tiny wooden blocks. However, the magic of theatre allows us to create a world that resonates far beyond the borders of the stage into our personal lived experiences.
---
Production Details
Performed by: Tony Miyambo
Directed by: Gerard Bester
Dramaturgy by: William Harding
Written by: Tony Miyambo, Gerard Bester and William Harding
Lighting Design: by Julian August
Duration: 1hr 5 mins
---
Tour Dates:
19 May: South Africa, Tembisa, TX Theatre
22-24 May: South Africa, Maboneng, PopArt Theatre
27 May – 1 June: The Czech Republic, Prague Fringe Festival, Divaldo Inspirace
6 – 8 June: Dubai, The Junction
10 – 22 June:  South Africa, Cape Town, Alexander Bar Theatre (A double bill with The Cenotaph of Dan Wa Moriri)
27 June – 3 July: South Africa, Makhanda, St Andrews Hall, The National Arts Festival
22 November: USA, New York, Westside Theatre, The United Solo Festival