New Archival Visions: 2022 Doctoral Fellows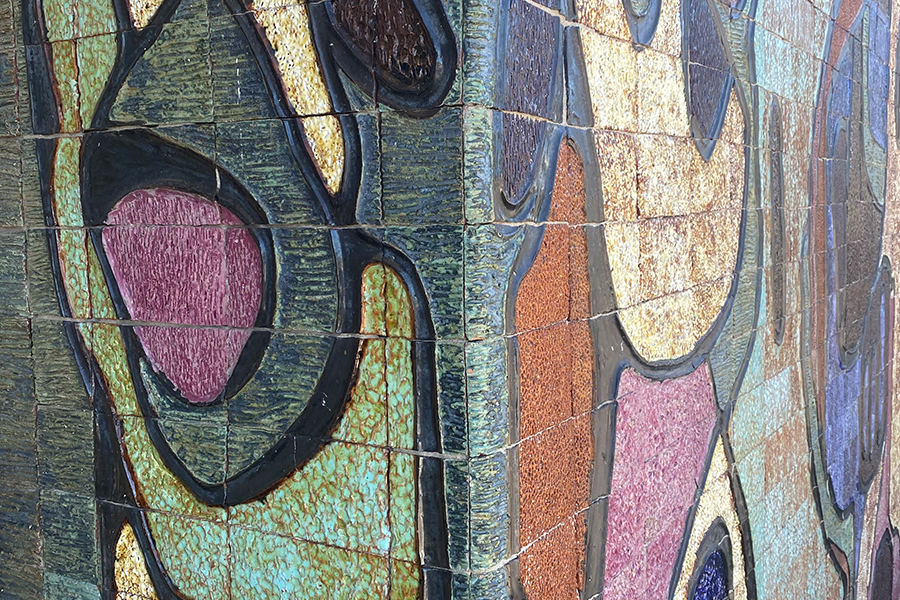 We are delighted to announce the
appointment of four Doctoral fellows
to the New Archival Visions Programme in 2022
. This is part of the university's effort to revitalise its humanities archival holdings and arises from recommendations contained in a
White Paper
titled: Revitalising UWC Research Archives that was produced by
Professor Patricia Hayes
,
Dr Valmont Layne
and
Dr Anthea Josias
.
This new archival turn invites scholars, students and the public to engage with histories, media, performances and curating in a transforming South Africa and subcontinent that may unsettle traditional definitions of the archive. The collections at UWC have emerged as a preeminent centre of historical interpretation of the anti-apartheid struggle, and yet there is a need to acknowledge components that remain marginal, less intelligible, or which undermine dominant national narratives. 
Our aim is to foster new research directions that transcend the notion of simple archival retrieval and promote a "radically different script of historical continuation" that opens both lost and new futures.The four Fellows will undertake doctoral research at UWC and will be hosted with the Centre for Humanities Research. They are Tisetso Dladla, Ingrid Masondo Gcotyelwa Mashiqa, and Sebastian Maronell. They will be based at the CHR together with several other Fellowships. We hope to announce further developments in this programme in the coming months.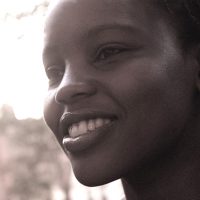 Tiisetso Dladla
Tiisetso Dladla is a lecturer of Immersive Media at the University of Witwatersrand Film and Television department. She is currently pursuing a PhD in Visual History at the University of The Western Cape, as a recipient of the New Archival Visions Fellowship. The title of her research is Immersive Time Capsule: Documenting and Preserving Historical Archives Through Virtual Reality and Augmented Reality Technologies.
She received a Bachelor of Arts degree in Journalism from Howard University in Washington DC and holds a Masters of Fine Arts degree in film production from New York University, Tisch School of The Arts. Tiisetso is a filmmaker and painter. She has written and directed several short films including: Unveil, Coach Fogan's Swimming Class, In Dreams, Exiled, Cold War and Nehemiah. In 2011, Tiisetso was a recipient of the Spike Lee Production Fund Award for her short film, Nehemiah. She also received the Hollywood Foreign Press Association grant for Nehemiah. Nehemiah is a family fantasy/drama story told from the perspective of an autistic teenager. Nehemiah was nominated for best short film at the Pan African Film festival in Los Angeles. World-renowned film director, Spike Lee, has mentored Tiisetso in filmmaking. She has worked with him on several of his films including: Red Hook Summer; Mike Tyson: The Undisputed Truth; Da Sweet Blood of Jesus; and The Do The Right Thing 25th Anniversary Documentary. Tiisetso Dladla Wright painted two original oil paintings that have been prominently featured in Spike Lee's independent films: Red Hook Summer and Da Sweet Blood of Jesus.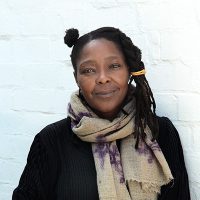 Ingrid Masondo
Ingrid Masondo's involvement with the arts-heritage sectors spans more than two decades in a variety of institutions and capacities. Amongst others, these have included diverse roles such as archivist at Mayibuye Archives; projects and curriculum manager at the Market Photo Workshop, researcher, photo editor and member of the editorial team at Chimurenga-Chronic publication; as well as curator at Badilisha Poetry Radio. She is the current curator of Photography and New Media at the Iziko South African National Gallery in Cape Town.
Through this fellowship, Masondo aims to bring UWC archives into conversation with other exiled archives. Through the lens of jazz, she aims to probe their foundational and collecting logics, the archival practices and work at play, as well as their challenges and to explore how genres (including jazz) could be disrupted to enliven not only the objects and subject but also archivists and a range of uses, and users.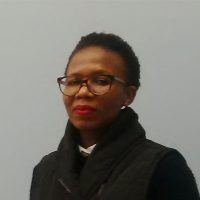 Gcotyelwa Mashiqa
Gcotyelwa Mashiqa is a researcher and independent curator. She is currently a CHR 2022 Doctoral Fellow. Mashiqa completed her Master of Arts in History with specialisation in Advanced Issues in Museum and Heritage Studies and Visual History and awarded cum laude for her MA mini thesis titled Listening and Reading: Leon Levson's 'native studies' photographs in the anti-apartheid Mayibuye Archives.
She recently joined the Bag Factory Artist's Studios as the Programmes Manager. Mashiqa co-curated Blankspace: Mashiqa was a curatorial fellow for the inaugural Stellenbosch Triennale 2020 and co-curated From the Vault exhibition. Previously she worked for Zeitz MOCAA (2016-2019) as a curatorial assistant.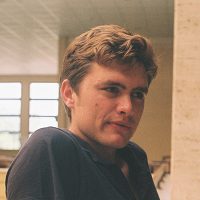 Sebastian Alfredo Maronell
Sebastian was born in South Africa and moved with his family to Zambia when he was thirteen. This bifurcated childhood developed an already-keen sense of history, for it introduced him early on to the different ways societies engage and digest the past. It led to a BA in History and Politics at UCT, followed by a BA (Honours) in Economic History at the same institution. In between studying, he also grew to love photography, art and writing, which explains the direction of his academic research. In the meantime, he has taught contemporary art theory at the Michaelis School of Fine Art, co-create a social history photography archive in Zambia, and tried for a number of years – alas, unsuccessfully – to finish reading Marx's Capital.
Sebastian's provisional title for his PhD thesis is: The grammar of resistance: A history of anti-apartheid photographs in the UWC Robben Island Musuem-Mayibuye Archives. His doctoral research hopes to engage similar themes in the South African context, specifically within the UWC Robben Island Musuem-Mayibuye Archives, the preeminent centre for historicising the anti-apartheid struggle. By being attentive to the visual forms of subjugation and resistance within this archive, he wishes to develop an ocular grammar of the anti-apartheid struggle, with particular attention to how it developed new subjectivities among the public. Further, like his MA dissertation, he wishes to ground the performance of power – and resistance to it – in material histories of the production, circulation and reception of photographs. This will all be contextualised within the logic of the Mayibuye archives, being particularly attentive to how one can 'reactivate' its archival holdings through new interpretive strategies.
Programme background
The New Archival Visions Fellowship is a new University initiative to strengthen its Humanities research and teaching profile for the future. Each fellow will be based at the CHR and will conduct archival research on a key collection and assist in opening new questions for future scholarship and understanding of the collection. 
Under the provisions of this Fellowship, four students are awarded a bursary to undertake full-time doctoral studies in the broad field of archival, museum and heritage studies.  Each fellowship will be for four years duration, with annual renewal being subject to satisfactory progress.  It is anticipated that, by the end of the project, the fellows would have submitted their thesis for examination or be close to submission.  The doctoral students will also be expected to present their research at local and/or international conferences in order to build their scholarly networks.  
The Centre for Humanities Research is part of a key initiative of the Executive and the Arts Faculty to place research archives at the centre of humanities development at UWC. Other key areas of work with the initiative include: 
Work to further integrate archiving in the

University's Integrated Operating Plan,

including the refurbishment of an archival precinct adjacent to the current science precinct and nature reserve. Secure state-of-the-art new archival facilities and expertise with appropriate storage, preservations, workspace and exhibition space. 
Efforts to fundraise for and recruit and train the appropriate professional staff and interns in archival preservation and management, to build strategic focus areas – including photography, artworks (such as the CAP Collection), and born-digital preservation and public curation. 
Work to consolidate good practice for the archival holdings, develop and align a Long Term Plan, Preservation Plan, and a Collections Management policy and governance.  
Ongoing efforts to build partnerships with international archive and research institutions such as Wits Historical Papers, the National Museum of the Photograph in the Netherlands, and the International Library of African Music in Makhanda, Eastern Cape. 
Core Collections
Up to now, the founding research collections at UWC have been concentrated in what is currently called the UWC RIM Mayibuye Archive. In the early 1990s, the London-based International Defence & Aid Fund (IDAF) elected to house its archival collections with the University of the Western Cape in recognition of the leading role the university had played in the struggle against apartheid and its support of liberation movements. IDAF had been established during South Africa's 1956 Treason Trial to raise funds for the legal costs of the accused and to support their families. With the advent of democracy and the closure of IDAF, the 'return' of the archive gave birth to the Mayibuye Centre for History & Culture, housed in the UWC Library. The Centre was subsequently involved in the establishment of the Robben Island Museum (RIM) and the IDAF/Mayibuye collections were incorporated into the new museum with UWC and RIM having joint custody of the collections, with staff being placed under RIM management and the core infrastructure remaining at UWC.
Over the years, the Mayibuye collections have grown to become one of the most substantial multi-media archives of the liberation struggle. It is an archive of national significance, held by RIM/UWC on behalf of the nation. In addition, UWC has also acquired its own collections of major historical and scholarly significance, such as the Community Arts Project archive, Judge Albie Sach's collection of Mozambican artworks, the UNESCO Art Against Apartheid Collection and most recently, the Rashid Lombard Archive.
Rashid Lombard Collection
The university also recently acquired the collections of the photographer, activist and jazz festival founder Rashid Lombard. 
In addition, UWC has its own institutional archive – the Documents, Records and Archives Management Services (DRAMS). Currently, all of the collections are housed in different parts of the campus in spaces and conditions that are not ideal for long term preservation and are not always readily accessible to researchers or for public exhibition.