Doctoral Fellowships (2022-5): New Archival Visions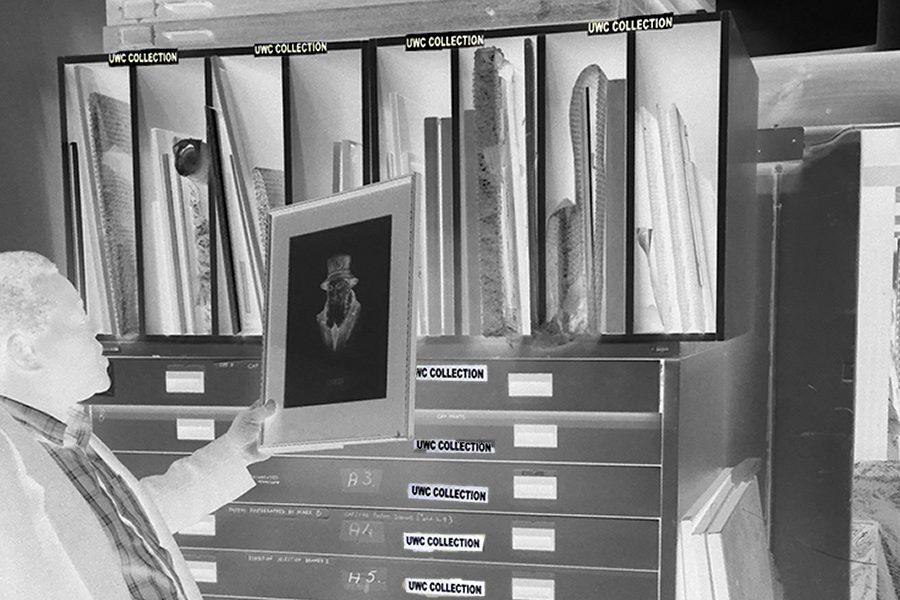 We are pleased to share that the University of the Western Cape is offering four doctoral fellowships based at the Centre for Humanities Research to commence in 2022.
The fellowships allow for bursary funding for a period of up to four years (or earlier depending on completion of degree programme). These fellowships form part of the university's initiative to reactivate its archival holdings that include the UWC-Robben Island Museum-Mayibuye Archives and other specialised research and art collections on campus. Candidates are invited to submit proposals for doctoral thesis research that should address one or more specific collection, theme or organizational entity that forms part of the UWC archives. Proposals may be located either within a specific discipline or within interdisciplinary studies.
The new archival turn proposed here is one that invites engagement with histories, media, performances and curating in a transforming South Africa and subcontinent that may unsettle traditional definitions of the archive. While the content of the archive offers rich opportunities for research, "it is rarely a simple matter of revealing secrets waiting to be found" (Arondekar 2009). The Mayibuye collections for example have emerged as a preeminent centre of historical interpretation of the anti-apartheid struggle, and yet there is a need to acknowledge components that remain marginal, less intelligible, or which undermine dominant national narratives. Proposals are invited that explore questions of how subjects are made visible in archives of liberation, and how this might shed light on their structuring, limits, and potential. The archival responsibility underpinning this initiative at UWC is to foster new research directions that transcend the notion of simple archival retrieval and promote a "radically different script of historical continuation" (Arondekar) that opens both lost and new futures.
Please see the full Doctoral Call for application requirements and for more information on the collections and potential areas of research. Successful fellows will join the postgraduate fellowship programme at the CHR and participate in the Centre's reading group, Winter School, and joint weekly seminar series.
The deadline for applications is 21 January 2022.