What Apartheid Means for Israel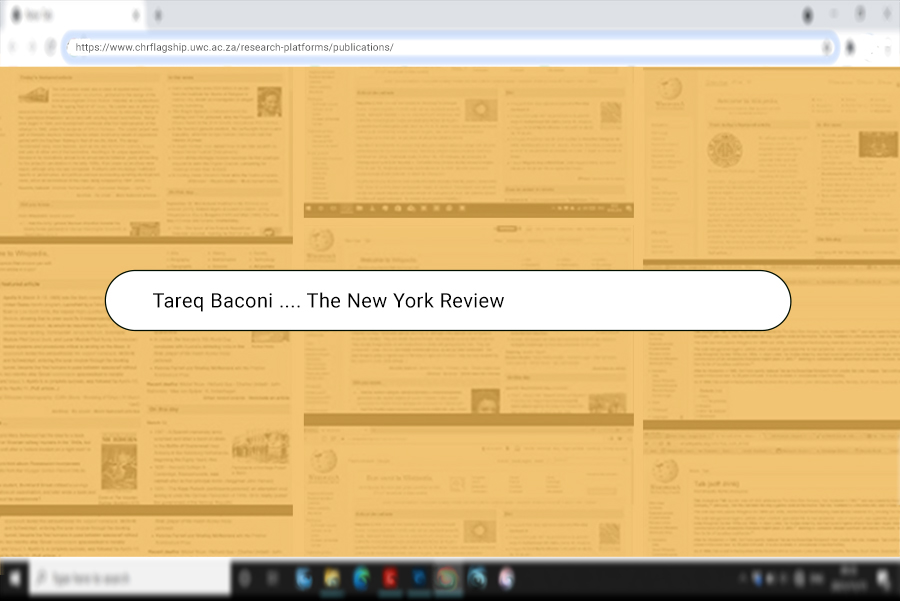 CHR Research Affiliate Tareq Baconi publishes "What Apartheid Means for Israel" in The New York Review of Books.
What Apartheid Means for Israel 
Future historians may single out 2021 as the year the tide turned for the Palestinian struggle—though it was hard to see coming. The final months of 2020 were among the bleakest in decades, as a US administration bent on furthering Israel's right-wing expansionist vision sought to dismantle, bit by bit, the central concerns that make up the Palestinian cause: the right of refugees to return to homes from which they were expelled in 1948, the status of Jerusalem as the capital of Palestine, and the right to self-determination on lands currently occupied by Israel. At the year's end, the coup de grâce came when several Arab states turned their backs on Palestine, normalizing diplomatic and economic relations with Israel despite its continuing subjugation of Palestinians. The Palestinian people seemed to have been vanquished, while Israel pursued its annexation of occupied territory.
But breakthroughs came unexpectedly . . .
Tareq Baconi is the author of Hamas Contained: The Rise and Pacification of Palestinian Resistance (2018). A former senior analyst for the International Crisis Group on Israel/Palestine, in 2021 he was a visiting affiliate researcher at the Centre for Humanities Research, University of Western Cape, and was appointed president of the board of directors of Al-Shabaka: The Palestinian Policy Network.