The Other Universals Consortium Webinar Series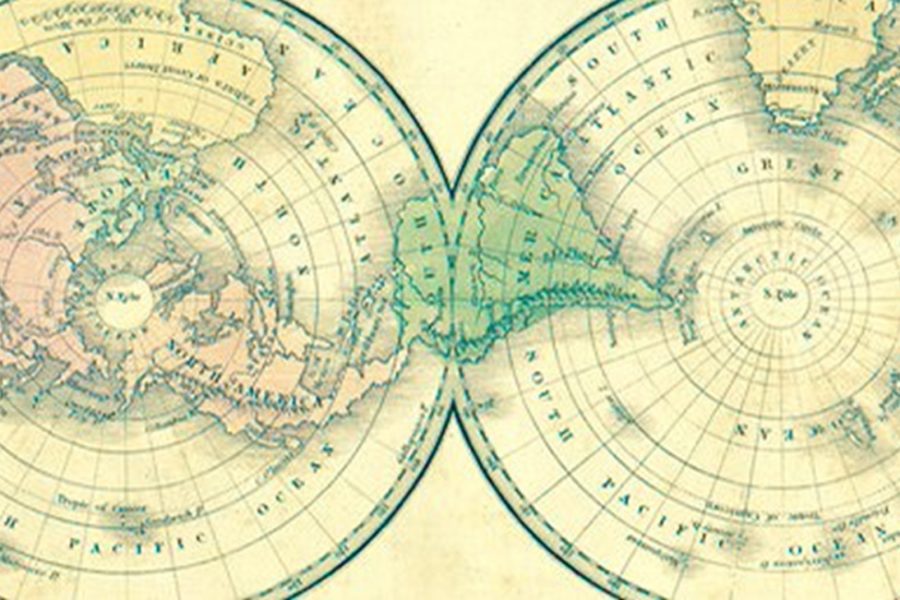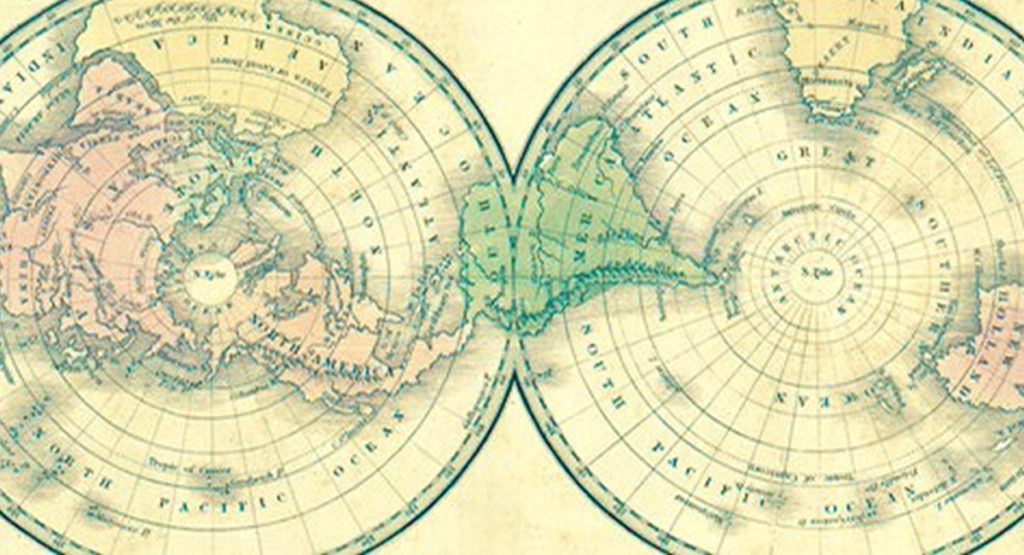 The Other Universals consortium will be hosting a webinar series from July - November 2020
The Other Universals consortium will be hosting a series of online seminars over the next few months. These talks will draw on political and aesthetic archives of emancipatory projects of the global south. They will examine radical traditions and ideas of expansive citizenship that have emerged in the colonial and postcolonial modern. Particular focus will be on idioms of difference, which define insider and outsider, majority and minority, how these were produced, interrogated, negotiated and transcended.
About the Other Universals Consortium:
Other Universals: Thinking about Politics and Aesthetics from Postcolonial Locations, is a supra-national project supported by the Andrew W. Mellon Foundation, coordinated by the Centre for Humanities Research at the University of the Western Cape. The project creates a consortium of scholars across a number of universities, in South Africa (UWC, UCT, and Witwatersrand), Ethiopia (the University of Addis Ababa), the Middle East (American University of Beirut), the Caribbean (University of West Indies: Cave Hill) and West Africa (the University of Ghana-Legon).
Worldmaking 
Webinar: 30th July- 3 PM SAST (GMT+2)
Presenter: Adom Getachew
Discussants: Aaron Kamugisha and Obenewa Amponsah
Chair: Victoria Colliss-Buthelezi 
Radical Disenchantment
Webinar: 25th Sept – 3 PM SAST (GMT+2)
Presenter: Fadi Bardawil
Discussants: Yonas Ashine and Dinga Sikwebu
Chair: Heidi Grunebaum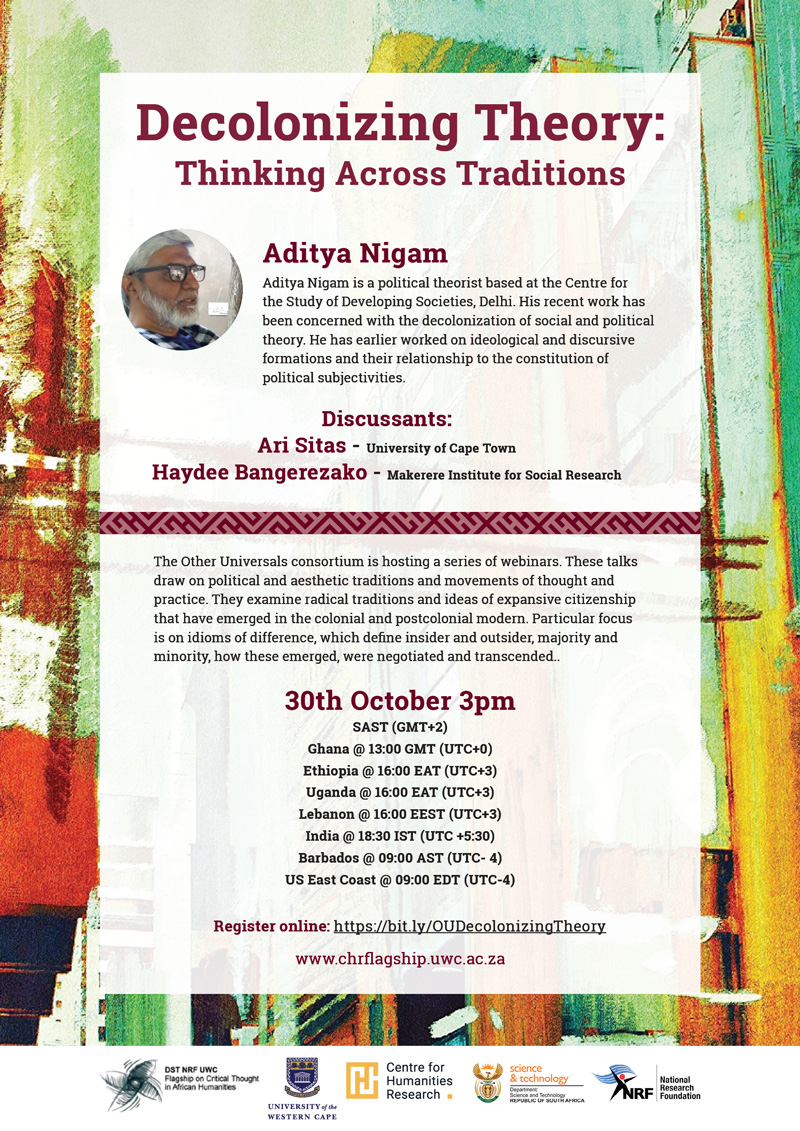 Decolonizing Theory
Webinar: Oct 30th 3pm SAST (GMT+2)
Presenter: Aditya Nigam
Discussants: Ari Sitas and Haydee Bangerezako
Chair: Samer Frangie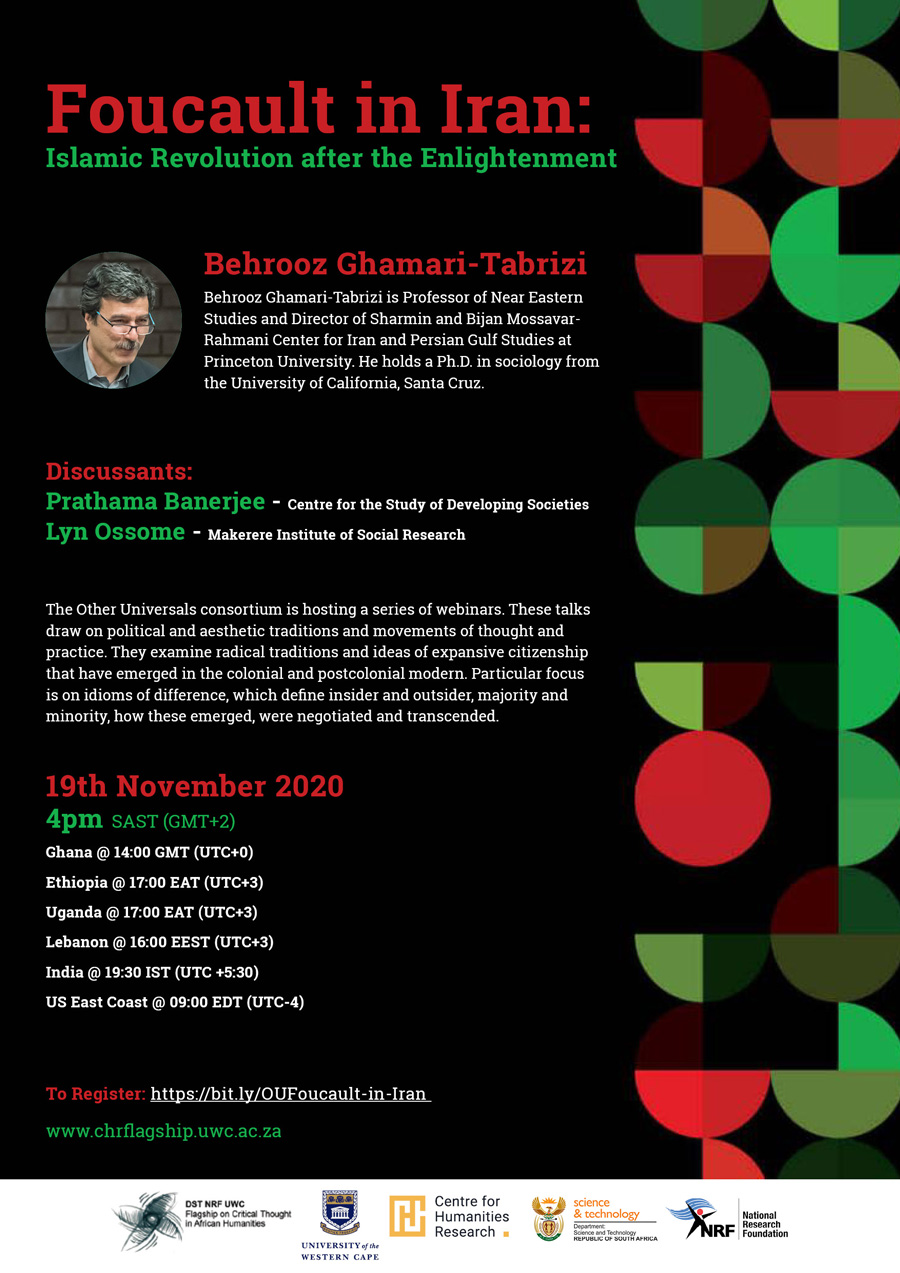 Foucault in Iran: Islamic Revolution after the Enlightenment
Webinar: 19th November 2020
Time: 16:00 SAST (GMT+2)
Presenter: Behrooz Ghamari-Tabrizi
Discussants:Prathama Banerjee and Lyn Ossome