The CHR congratulates, Artist in Residence, Kitso Lynn Lelliott on the opening of her Mancoba exhibition in Sweden.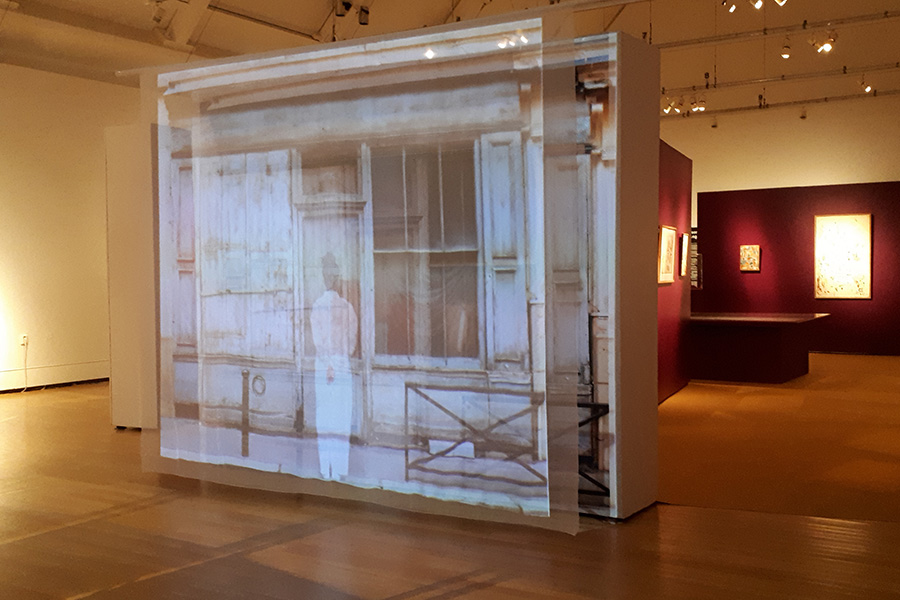 The CHR congratulates, Artist in Residence, Kitso Lelliott on the opening of her Mancoba exhibition in Sweden. Kitso Lelliot is an Andrew W. Mellon Artist in Residence at the Centre for Humanities Research. The show is at The Södertälje Konsthall in Sweden, and will run from the 7th March until the 10th of May.
In a Facebook post Joanna Sandell, the curator at The Södertälje, wrote "Mancoba – An Artist and His Legacy" and one of the contemporary artists exhibiting is @kitsolynnlelliott. I have loved Kitso's work ever since I was introduced to her by @breezeyoko. Kitso spent time with the archive of Ernest Mancoba and she has created a very sensitive installation that is carefully layered around Ernest's life, art and legacy. Through movement and dance she approaches Ernest's ink drawings that allude to dance, a secret, sacred language."
Lelliot writes: "While on a residency in Paris I produced work for a show on the work of Ernest Mancoba. The show was  titled "I shall dance In a different society". The title was taken from a comment by Mancoba that was found in his archive. At a party in Paris he had been asked, as a black man, to show off how well he danced. He refused to participate in this caricature of blackness and would not dance at the gathering, stating that he would dance in a different society. This racialised reductiveness is something that he challenged in his work and life. In his work and writing, however, dance comes through as an important articulation of an integrated, whole human being. I found this inability to embody something that resonated so significantly in his work and philosophy really affecting. In response to this, I developed work in which I performatively embodied his paintings, which are so much like a dance, by presenting a performance piece drawn from the gestural markings of his later work. In a video piece I performed in front of an image of the studio Mancoba worked in during his time in Paris. This video is then projected onto a sheet of semi translucent fabric hanging just in front of a wallpaper image of this same studio. The projected work became a double/other reality layered on the initial image on the wall. It becomes a visualisation of an other reality alongside the image of the world that restricted him so much. The sheet of fabric that the video is projected onto also echoes the inside of the studio where he worked with his life partner Sonja Ferlov Mancoba. They shared the space and would divide it with a hanging fabric. The fabric remembers the intimacy through which their lives and work unfolded while simultaneously imagining and picturing an other reality where the concept of a unified Being that is free to embody its philosophy and express itself fully is possible.