SASRIM Music Production workshop with Shane Cooper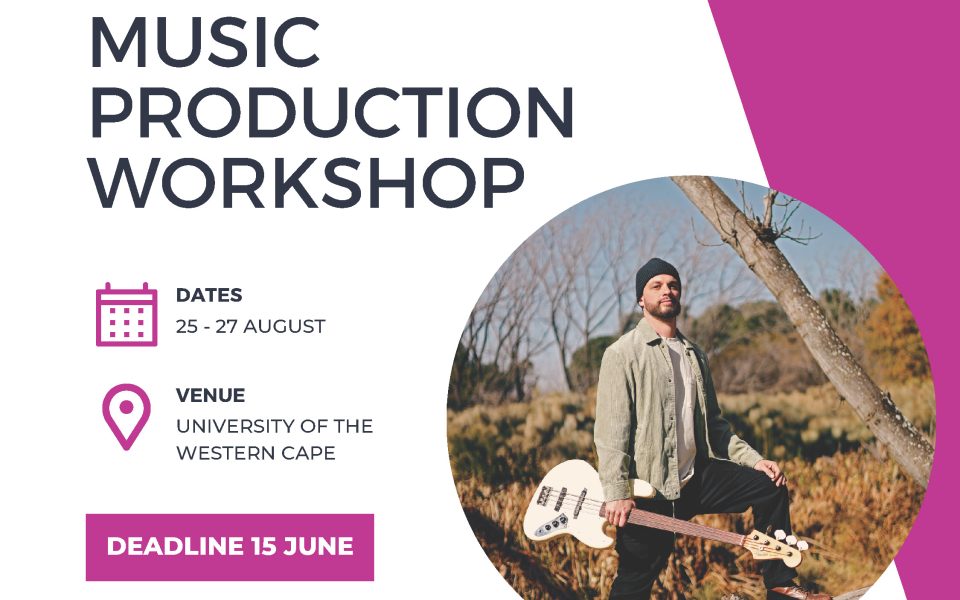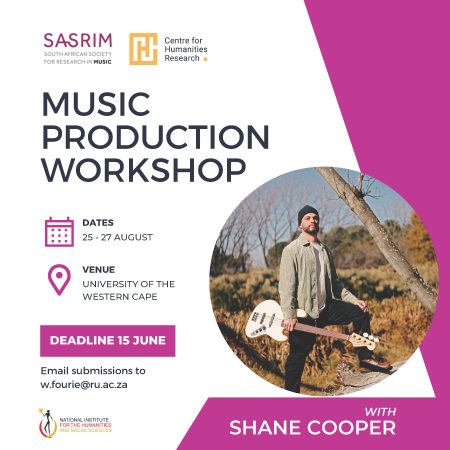 The South African Society for Research in Music (SASRIM) is hosting a music production workshop alongside their annual conference later this year. This conference is hosted by the Centre for Humanities Research, and will be from the 25th until the 27th of August.
For the music production workshop, SASRIM are inviting participants from inside and beyond universities to work intensively with the renowned musician, composer and producer, Shane Cooper. Once selected for the workshop, you will be asked to bring a musical or sound-related piece currently in development. During the workshop, Cooper will give various presentations on different aspects of production, but he will also have one-on one intensive sessions with all participants. At the close of the workshop and towards the end of the conference, these completed (or near-completed) works will be presented in a special listening session to all SASRIM conference attendees.
For application details please see the link below.