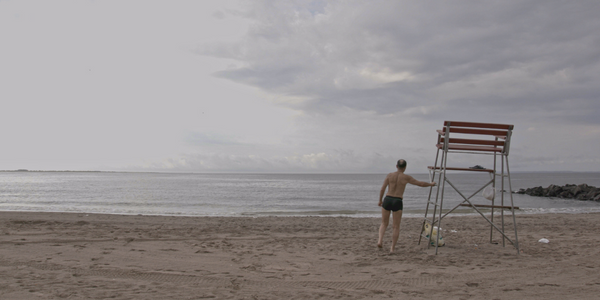 The CHR is co-hosting with DocFilmSA's docLOVE free screenings program a film screening and discussion of The Hottest August, Wednesday 31 August 2022 at 18:00pm screening at the Bertha House in Cape Town.
The Hottest August
---
A complex portrait of a city and its inhabitants, The Hottest August gives us a window into the collective consciousness of the present. The film's point of departure is one city over one month: New York City, including its outer boroughs, during August 2017. It's a month heavy with the tension of a new President, growing anxiety over everything from rising rents to marching white nationalists, and unrelenting news of either wildfires or hurricanes on every coast. The film pivots on the question of futurity: what does the future look like from where we are standing? And what if we are not all standing in the same place? The Hottest August offers a mirror onto a society on the verge of catastrophe, registering the anxieties, distractions, and survival strategies that preoccupy ordinary lives. 
About the director
---
Brett Story is an award-winning nonfiction filmmaker based in Toronto whose films have screened at festivals internationally, including the Viennale, True/False, Oberhausen, It's All True, and Dok Leipzig. Her 2016 feature documentary, The Prison in Twelve Landscapes was awarded the Special Jury Prize at the Hot Docs Canadian International Documentary Festival and was a nominee for Best Feature Documentary at the Canadian Screen Awards. The film was broadcast on PBS's Independent Lens in 2017. Brett holds a PhD in geography from the University of Toronto and is currently an assistant professor in the School of Image Arts at Ryerson University. She is the author of the book, Prison Land: Mapping Carceral Power across Neoliberal America, and her writing and criticism have been published widely. Brett was a 2016 Sundance Institute Art of Nonfiction Fellow and a 2018 Guggenheim Fellow in film and video.
To RSVP: hello@docfilmsa.com
Discussants: Phokeng Setai, CHR and Lesley Green, UCT