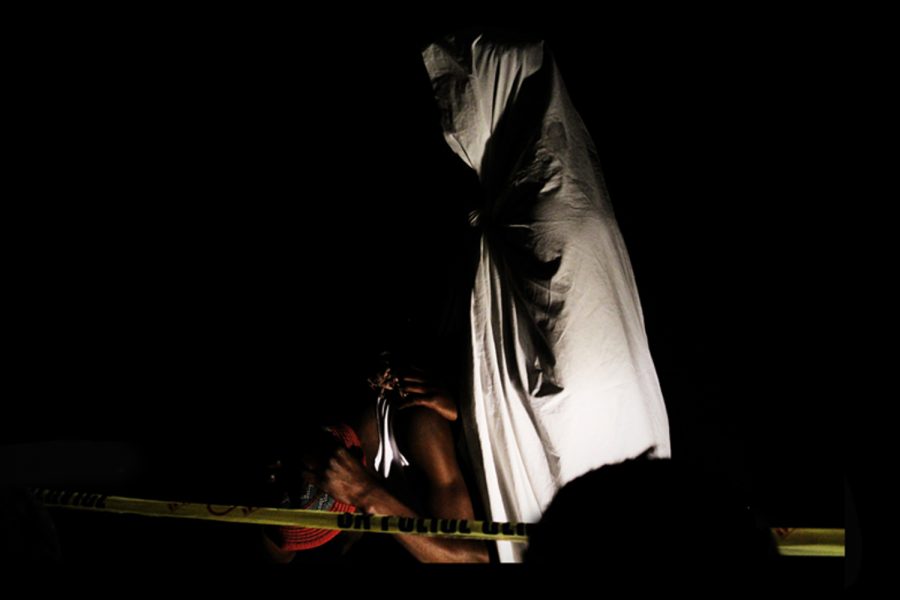 The Crime Scene
is on at
Theatre Arts Admin Collective, Methodist Church Hall, cnr Milton and Wesley Street, Observatory,
7 – 8 November 2019, at 19h00.
Tickets are R70 per person, and R50 for students.
The Factory of the Arts of the CHR invites you to a performance of The Crime Scene, a production written and directed by CHR fellow Zuko Sikhafungana.
Presented by the Back Stage Theatre Production — an ensemble of young artists from Lwandle in Cape Town co-founded by Sikhafungana — the production features actor Siphumzile Nelson Pharela and actress Zimkitha Ngaleka. An abstract on the piece reads as follows:
Breaking the silence and creating dialogue through storytelling. This piece follows a psychological cycle of absent fathers which results in hatred and a furious society, producing violent-angry young minds. Mothers Face the consequences in isolation. One man relives the the tale, a life of a dismantled family. "This boy pose a very dangerous treat to society at large. And we as this community must make a practical example with him, its either we burn this thing or we stone him to death!" 
Read a review by former CHR postdoctoral fellow Anaïs Nony here: