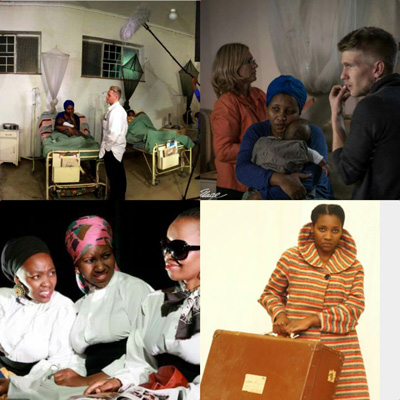 Pumeza Rashe
---
Artist in Residence, Factory of the Arts
Pumeza Rashe is an Award Winning Actress and a Fleur De Cup nominee. She was born in Port Elizabeth in 1983. Her love and passion of performing arts started the day she went to the Theater for the first time at the age of 17. She was doing grade12 and at the Arts Cape the was a performance of a Xhosa Setwork that was in the curriculum and all the grade 12 students were there.
"I remember sitting in the Auditorium and seeing myself performing on that stage, I knew I had found my calling. I told myself that one day I'll perform on that stage and I'll play the lead role"
3yrs late Pumeza was playing the lead role at the Arts Cape. A Xhosa setwork called Nosel'Ebethile Akakayoji. After matric she went on to study Performing Arts at New Africa Theater Academy. Later on New Africa hired her on their road show called The Island and the Apple Box. She has worked both at the ArtsCape and at the Baxter Theater doing shows like, Amaza, Beneath Silent Waters, Red Winter in Gugs, Man Turn the World up and down, Spyt, Before and After, Diaries of a Black women.
She has also appeared in South African Tv series such as Chandis, Forced Love, Final Verdict and Stokvel, TV commercials such as Metropolitan, Coca Cola(Nigeria), and international films Congo and Rooibos with Milk and Thula Thula. In 2014 she got an opportunity to go to Sweden and workshop a play called Evil. Pumeza has a huge passion for Children's Theater and Directing.

Sexual Violence: Remembering, Representing, Resisting
Dialogue on Troubling Seasons of Hate