Reconsidering Reparations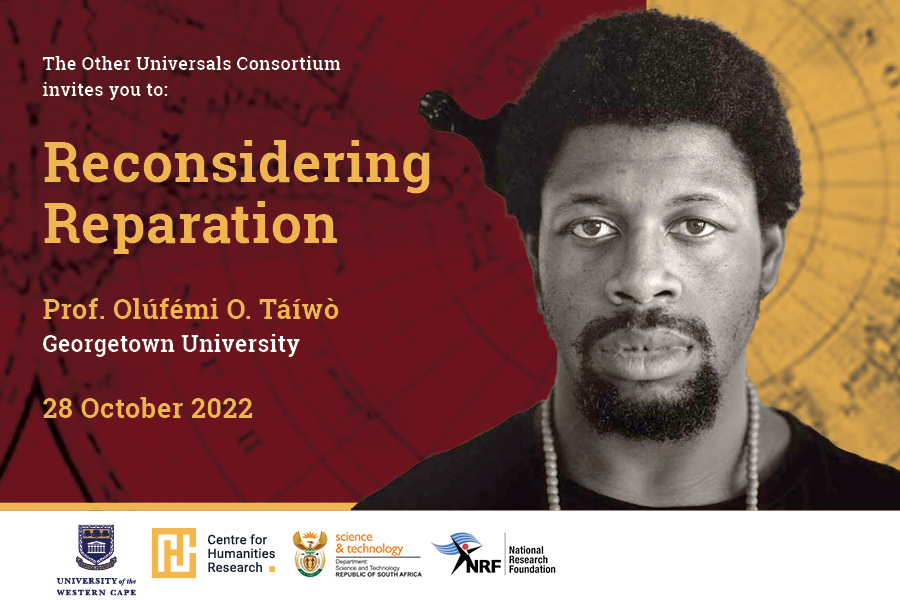 The Other Universals consortium will be hosting a webinar with Dr Olúfẹ́mi O. Táíwò on 28 October 2022.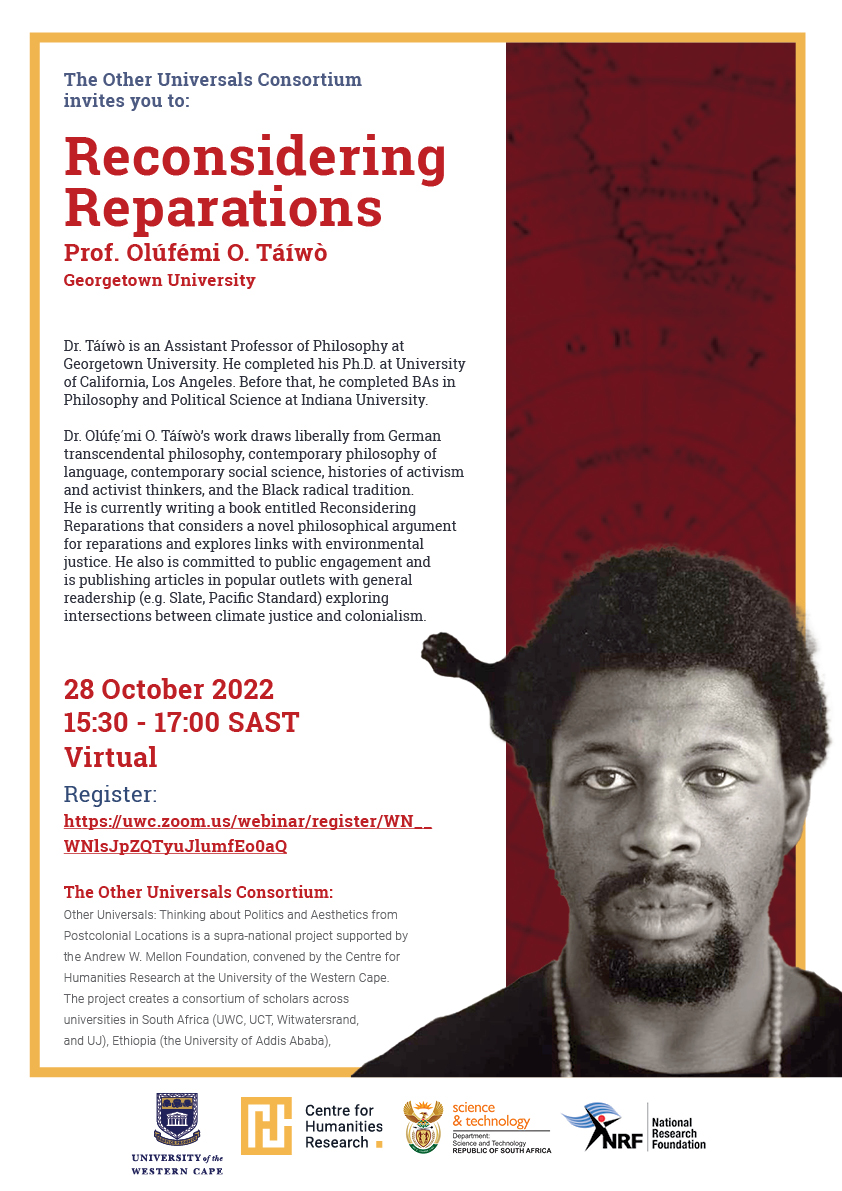 About 
Prof Táíwò is an Assistant Professor of Philosophy at Georgetown University. He completed his Ph.D. at University of California, Los Angeles. Before that, he completed BAs in Philosophy and Political Science at Indiana University.
Dr. Olúfẹ́mi O. Táíwò's work draws liberally from German transcendental philosophy, contemporary philosophy of language, contemporary social science, histories of activism and activist thinkers, and the Black radical tradition. He is currently writing a book entitled Reconsidering Reparations that considers a novel philosophical argument for reparations and explores links with environmental justice. He also is committed to public engagement and is publishing articles in popular outlets with general readership (e.g. Slate, Pacific Standard) exploring intersections between climate justice and colonialism.
Other Universals: Thinking about Politics and Aesthetics from Postcolonial Locations is a supra-national project supported by the Andrew W. Mellon Foundation, convened by the Centre for Humanities Research at the University of the Western Cape. The project creates a consortium of scholars across universities in South Africa (UWC, UCT, and Witwatersrand), Ethiopia (the University of Addis Ababa), the Middle East (American University of Beirut), the Caribbean (University of West Indies: Cave Hill), and West Africa (the University of Ghana-Legon).