Kinetic Objects: Humans and Things and Puppets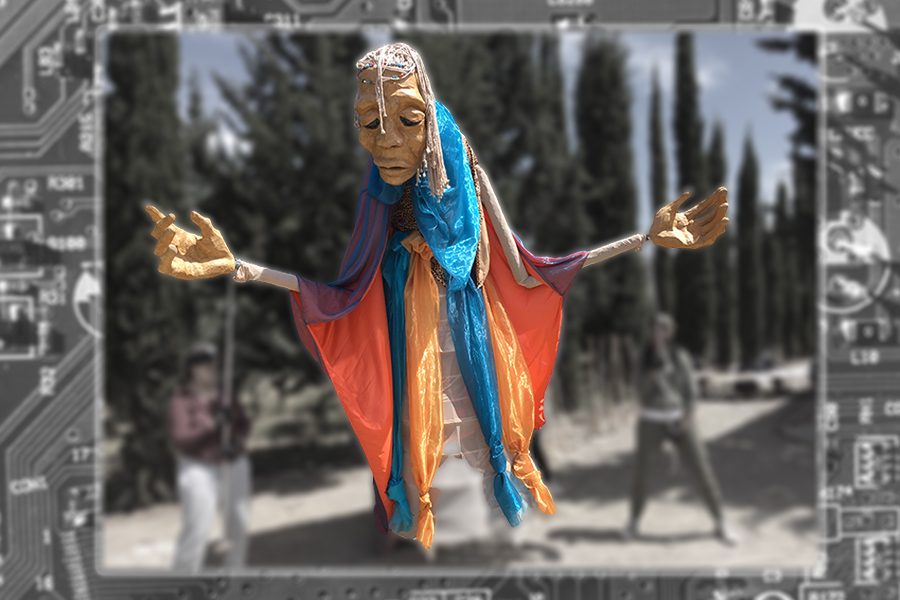 Kinetic Objects is a teaching collaboration emerging from the Centre for Humanities Research and the Jackman Humanities Institute in the framework of the partnership on Aesthetic Education: A South North Dialogue, funded by the Andrew W. Mellon Foundation.
Taught by the CHR's Prof. Jane Taylor and Prof. John Noyes and Prof. Lawrence Switsky of the University of Toronto, this is an experimental course that brings graduate students at the University of Toronto into conversation with their peers at UWC. With a shared interest in practical and theoretical problems associated with puppetry and the limits of the human, the course convenors aim to establish a dialogue that emerges from the points of view of students and researchers living and working in difference contexts on the question What does it mean to be human in a world of animated things? Spread across six weeks, the readings will engage with the theory and performance of kinetic objects and puppets, artificial intelligence, movement, the history of the idea of the human being, the animal and the object, and machines.
---
Week 1: Mind – Brain – Body
Week 2: Prosthesis and Extension
Week 3: Thinking Machines
Week 4: The Psychic lives of Puppets
Week 5: Projection and Mimesis
Week 6: Speaking of Animism: Motion and Emotion
---
Kinetic Objects is a continuation of the invaluable global conversations animating the CHR's rich intellectual partnership with colleagues at the University of Toronto. For more information about the course, please contact centreforhumanitiesresearch@uwc.ac.za.
For a detailed course description and readings, please visit KINETIC OBJECTS.