Chumisa Fihla's inaugural exhibition at the AVA gallery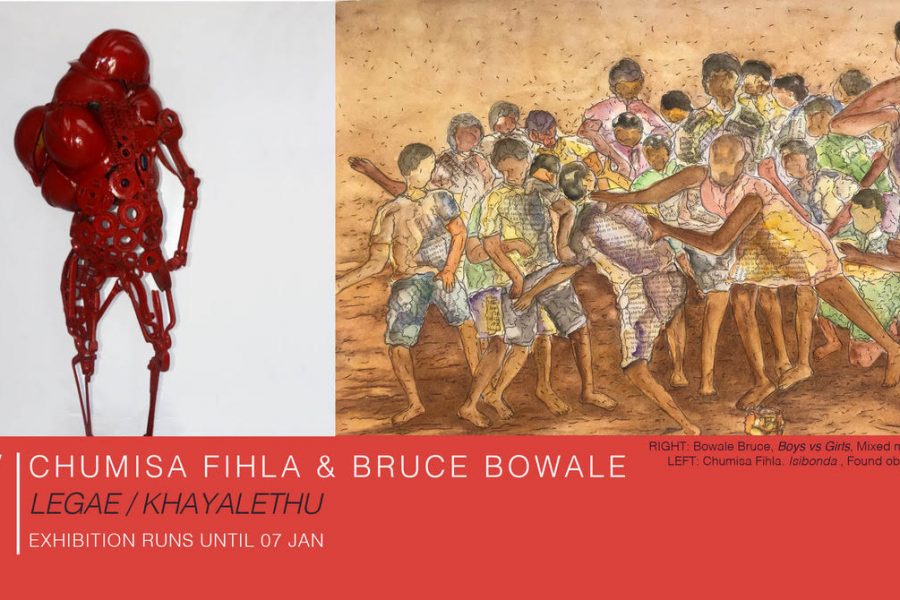 The Centre for Humanities Research is pleased to announce the opening of artist in residence in visual arts, Chumisa Fihla's inaugural exhibition "Legae/Kayalethu" at the AVA Gallery opening on the 26 November 2020.
Fihla's exhibition comprises sculptural works created from found objects such as scrap metal, wood and plastic with paint. Fihla will be exhibiting together with Bruce Bowale.
From the artists' statement,
"the exhibition seeks to embrace homesickness, the feeling of remembering home through the settlements impacted by social, educational and environmental changes that have taken place through one's personal experience."
"Legae/Khaylethu" was a finalist in the category of CREATIVE COLLECTIONS: BEST VISUAL ART, at the Humanities and Social Sciences Awards 2022. The HSS Awards, an annual initiative run by the National Institute for the Humanities and Social Sciences (NIHSS), is a crucial platform for highlighting scholarship and creative practices in South Africa.