CHR Fellows and Faculty Win at National Institute for the Humanities and Social Sciences Awards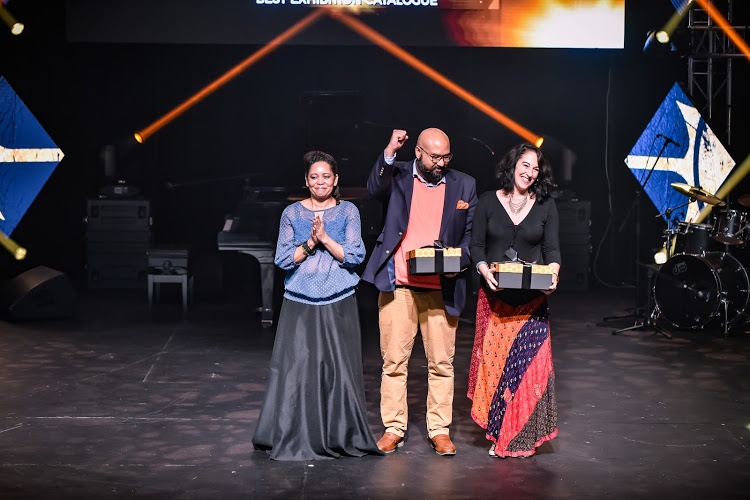 The CHR congratulates Heidi Grunebaum, Kurt Campbell, Reza Khota, and Kitso Lelliot on winning a number of important awards at this year's National Institute for the Humanities and Social Sciences Book, Creative Collection and Digital Contribution Awards ceremony.
The event, held at the Market Theatre in Johannesburg, brought together numerous artists, curators, and academics to celebrate contributions to the humanities and social sciences by those based at South African institutions.
Among the winners was Senior Researcher Heidi Grunebaum, doctoral Fellow and former Artist in Residence Reza Khota, and postdoctoral Fellow Kitso Lelliot.
Grunebaum along with Kurt Campbell won Best Exhibition Catalogue for their work on the exhibition catalogue of Athlone in Mind, hosted in 2017 at the CHCI Humanities Improvised meeting at the Castle of Good Hope. Khota was recognised for his work on Insurrections III: The Storming through the awarding of Best Musical Composition/Arrangement. The award for Best Visual Art went to Kitso Lelliot's Abénaa / Alzire / Dandara / Tsholofelo (working title), which is the representation of a classic work through combining history, arts and poetry.