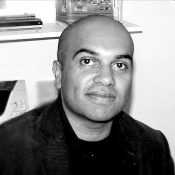 Suren Pillay
---
Associate Professor Senior Researcher
Suren Pillay is currently Senior Researcher and Associate Professor in the Centre for Humanities Research. He is also the current Deputy Dean : Research and Postgraduate Studies in the Faculty of Arts and Humanities. From 2007-2010 he was seconded to the Human Sciences Research Council (HSRC) of South Africa as a Senior Research Specialist in the Democracy and Governance Programme. From 2003-2004 he served as a Programme Officer at the Centre for African Studies at Columbia University. He held a position of senior lecturer in the Dept. of Political Studies, UWC, from 1995-2010. Prof. Pillay holds an Mphil, and a Phd in Anthropology with distinction, from Columbia University in New York (2011). He also has a Masters (cum laude) in Development Studies from the University of the Western Cape (UWC). He has held visiting professorships at the Graduate Centre of the City University of New York, Jawaharlal Nehru University, Delhi; and the Makerere Institute for Social Research, Makerere University, Uganda.
His research areas focus on the political and intellectual legacies of colonialism in the present; with a focus on citizenship and political violence; settler colonialism and justice, and the politics of knowledge production. He is currently the Principal Investigator of an Andrew W. Mellon funded supranational research project, Other Universals: Thinking from the South on Traditions of Politics and Aesthetics, a consortium of seven universities across the South. And he is Principal Investigator of another Mellon-funded project, Citizenship and Justice: Rethinking Political Theory and Philosophy
Pillay is currently an editor of the journal, Postcolonial Studies, https://www.tandfonline.com/journals/cpcs20; an editor of the journal Transformation: Critical Perspectives on Southern Africa https://transformationjournal.org.za/; a member of the editorial collective of the MISR Review, published by the Makerere Institute for Social Research.He also serves on the International Advisory board of the journal Critical Times: Interventions in Global Critical Theory, https://read.dukeupress.edu/critical-times; Pillay also served as Editor of the journal Social Dynamics, published by Centre for African Studies, University of Cape Town (UCT) between 2009 and 2012.
In addition to his scholarly publications, he has published extensively in the press, including the Mail and Guardian, Cape Times, Ugandan Monitor, Jerusalem Post, and Al Jazeera international online. His awards include a prestigious Wenner-Gren Foundation Dissertation Award for Anthropological Research, a CHOICE Award from the American Publishers Association for Outstanding Book title (2011), and a Special Mention for authoring one of the ten most downloaded articles in African Studies by the African Studies Association (USA) in 2010.
Suren Pillay is a board members of the Program on African Social Research (PASR). PASR is supported by the Carnegie Corporation of New York and is based at the Marxe School of Public and International Affairs, Baruch College, City University of New York.PASIRI, https://www.pasiri.org/program-description