A Walk with Elephants: Puppets Come to Boschendal!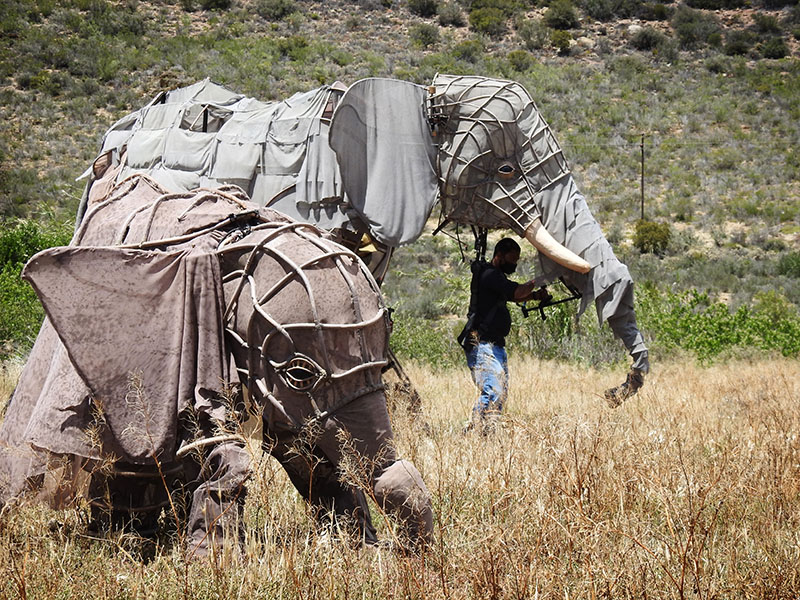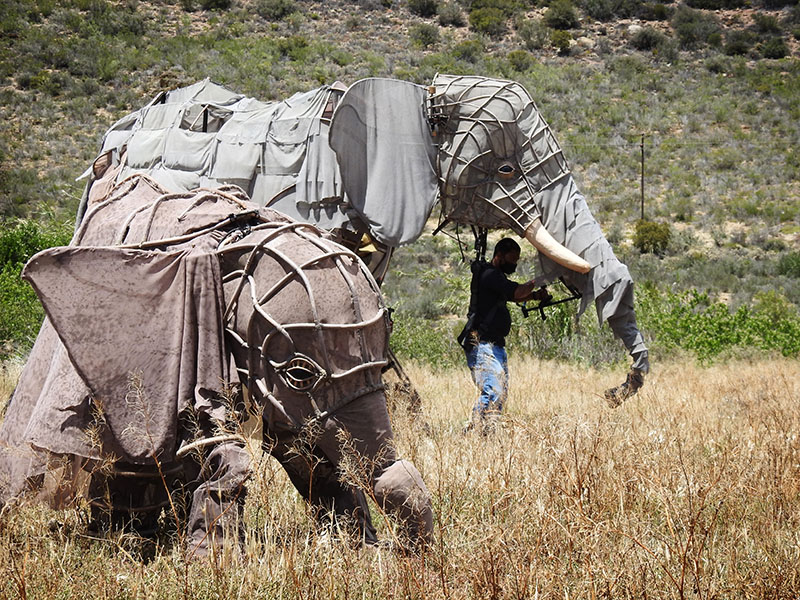 The CHR's Ukwanda Puppet and Design Company and NIHSS special artist in residence fellow Aja Marneweck will be presenting a line-up of puppetry workshops, an exhibition of puppets, and a walking public performance with partners Net vir Pret at the Boschendal Plum Harvest Festival on the weekend of 13 and 14 March.
This intimate performance event will feature life-size elephant puppets, designed and created by Adrian Kohler and the Handspring Puppet Company team, who brought us the magnificent War Horse puppets at the National Theatre and the West End London. The elephants were originally part of the groundbreaking 2016 Barrydale parade and performance Olifantland.
On Sunday 14 March @12 noon there will be a puppet walk through the grounds and a short performance in front of the Boschendal Manor House entitled Mnumzane, conceived and directed by Sipho Ngxola (Ukwanda Puppet and Design Company) and featuring puppeteers from both the Ukwanda Puppet and Design Company and Net vir Pret, Barrydale.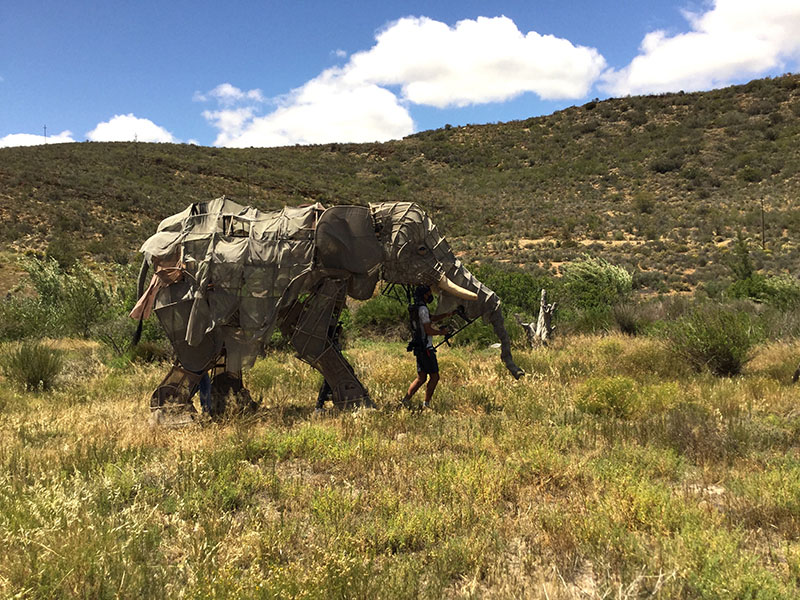 Puppet makers Herman Witbooi and Clarisa Jonas of Net vir Pret will be working with children from the Boschendal area to do a two-day puppet making workshop alongside the performance and an exhibition of puppets created by the Ukwanda Puppet and Design Company of the Centre for Humanities Research at UWC.
All of the giant puppets in this event were originally created for the Barrydale Giant Puppet Parade, a unique public arts and education initiative which takes place annually in the small farming village of Barrydale in the Klein Karoo. The parade started in 2010 as a partnership between the Centre for Humanities Research at the University of the Western Cape, the Handspring Trust for Puppetry Arts, and award-winning local non-profit organisation Net vir Pret, based in Barrydale.
Majestic Puppet Showcase at Boschendal
14 March
Time: 12h00
Venue: Werf Area
Price: Free – No booking required

Reboot Eden: Celebrating Ten Years of Puppetry in Barrydale
The Centre for Humanities Research at the University of the Western Cape (CHR), in partnership with Net vir Pret are celebrating 10 years of puppetry in Barrydale. Reboot Eden will be an online program of four new puppet performances that will be available online from the 16th -19th December 2020.