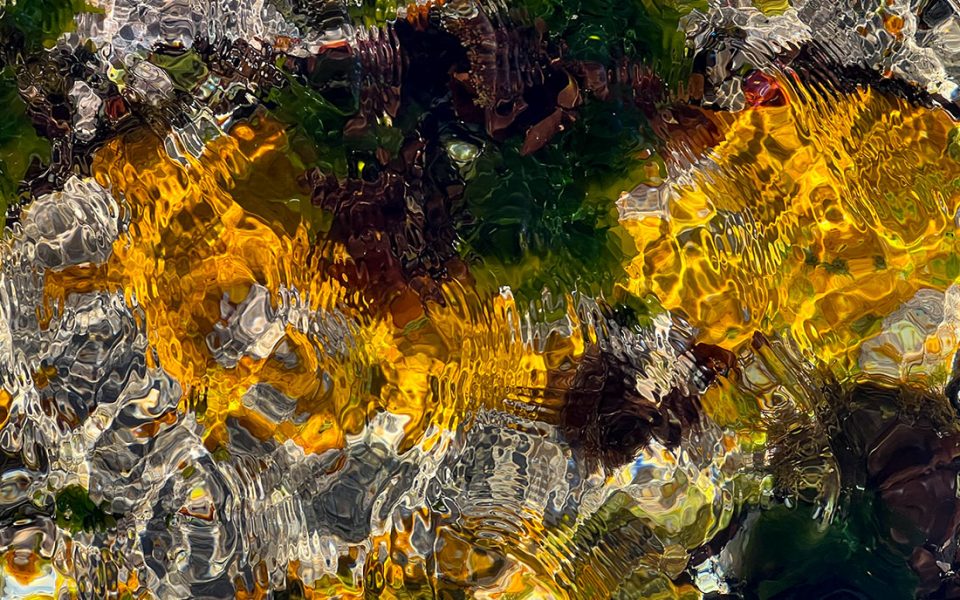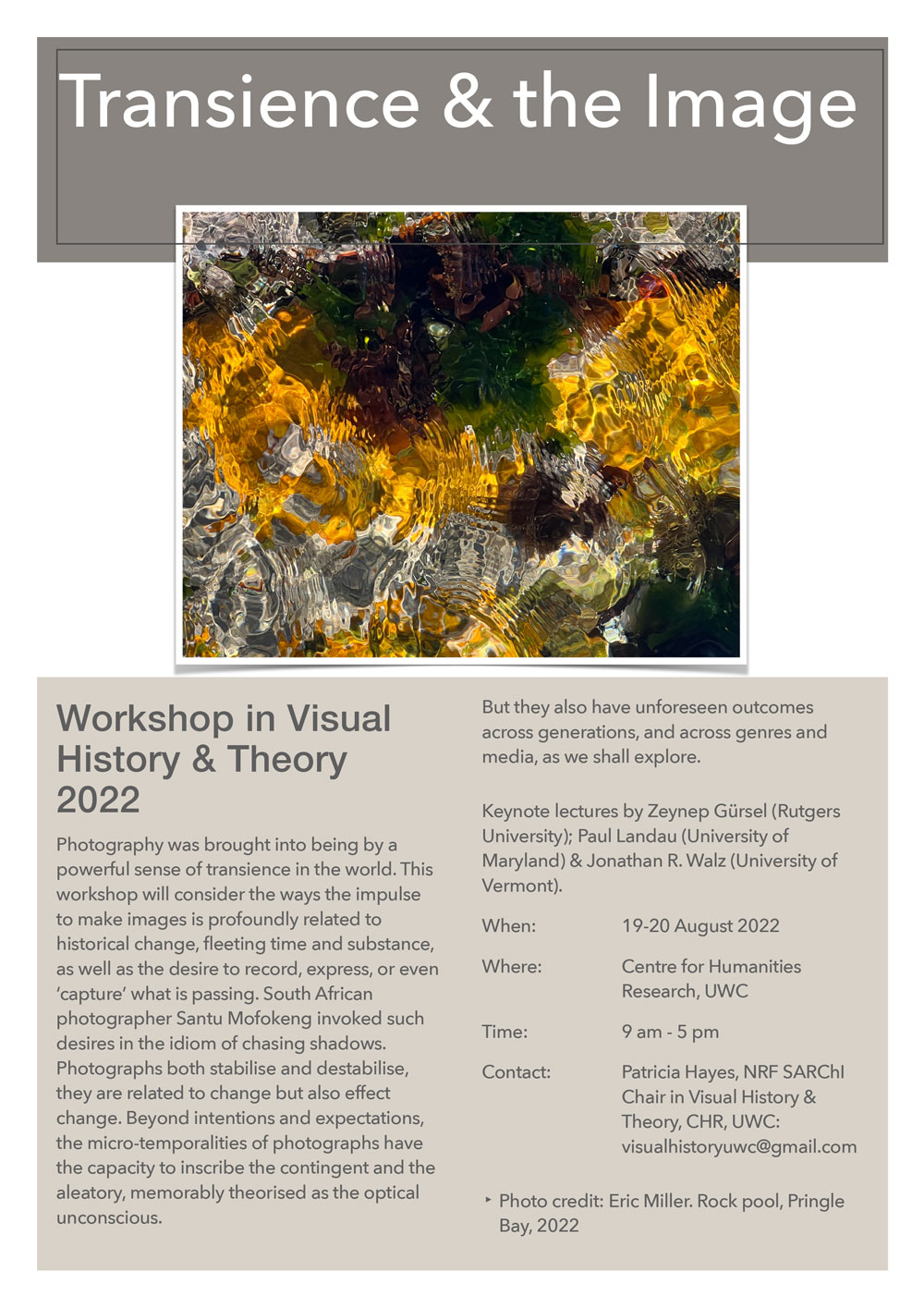 Workshop in Visual History & Theory 2022
Photography was brought into being by a powerful sense of transience in the world. This workshop will consider the ways the impulse to make images is profoundly related to historical change, fleeting time and substance, as well as the desire to record, express, or even 'capture' what is passing. South African photographer Santu Mofokeng invoked such desires in the idiom of chasing shadows. Photographs both stabilise and destabilise, they are related to change but also effect change.
Beyond intentions and expectations, the micro-temporalities of photographs have the capacity to inscribe the contingent and the aleatory, memorably theorised as the optical unconscious. But they also have unforeseen outcomes across generations, and across genres and media, as we shall explore.
Keynote lectures by:
Zeynep Gürsel (Rutgers University); Paul Landau (University of Maryland) & Jonathan R. Walz (University of Vermont).
When: 19-20 August 2022
Where: Centre for Humanities Research, UWC
Time: 9 am – 5 pm
Contact: Patricia Hayes, NRF SARChI Chair in Visual History & Theory, CHR, UWC: visualhistoryuwc@gmail.com