The Humanities in Session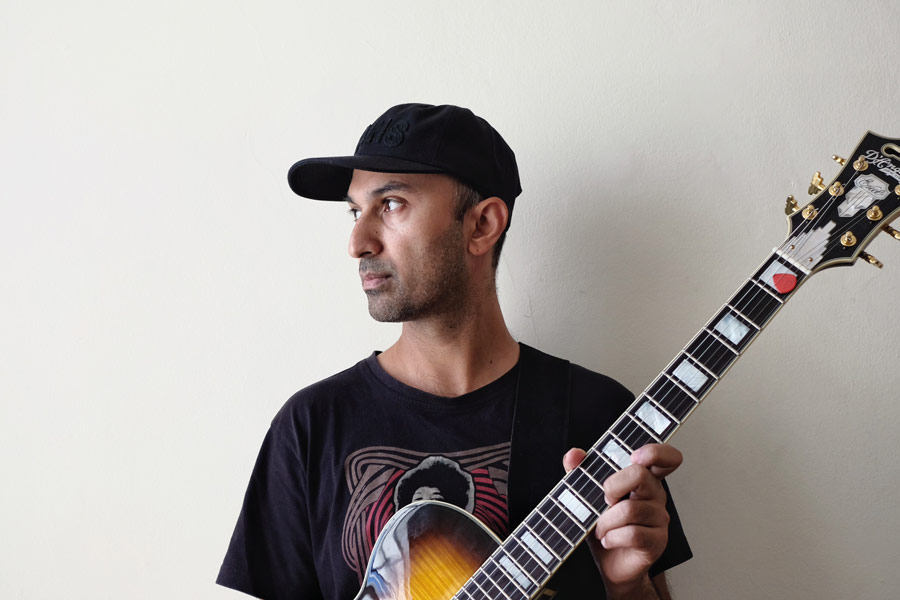 The Humanities in Session with Reza Khota
During these strange and troubling times of planetary pandemic, lock down and physical isolation, the Centre for Humanities Research is convening a series of short performances online in "The Humanities in Session" series. As time passes, we hope to reflect on what it means for the Humanities to be "in session" in such times.
For this first session, Reza Khota, jazz musician and CHR doctoral fellow performs his arrangement for multi-tracked guitars of an excerpt of Igor Stravinsky's Le Sacre du Printemps – Rite of Spring.
Khota responds to the challenge of the times by arranging and performing an excerpt from the provocative work which he recorded at home. Stravinsky completed the music for the ballet, Le Sacre du Printemps in 1913 in what was a groundbreaking between choreographer Vaslav Nijinsky, impressario Sergei Diaghilev and himself as composer. As Khota reminds, "The avant-garde harmony and rhythms combined with Nijinsky's inelegant and ritualistic choreography was so unthinkable, unprecedented in every way, that the audience rioted at the first performance at the Théâtre des Champs-Élysées in Paris on 29 May 1913." Khota remarks that, "along with many other musicians, I have had to adapt to playing music from home and sharing my creations online."
"Stravinsky's composition was formative to my development as a musician," Khota writes, "I heard the work first in high school and it completely blew my mind! Stravinsky's tonal and rhythmic language represents a radical departure from the strictures of functional harmony that precede the work within the Western classical canon. This music belongs to the world. Stravinsky's approach to harmony and tonality has influenced my own compositions and provides a counterpoint to my research into different ideas of precolonial tonal systems in African music." Khota will continue to work on recordings of his own music as well as arrangements of other provocative works.
Le Sacre Du Printemps – The Rite of Spring
– Arrangement for multi-tracked guitars by Reza Khota