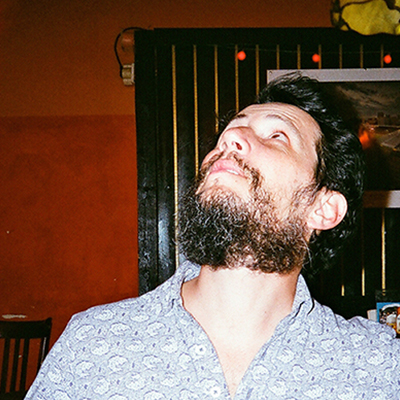 Juan Orrantia
---
Artist in residence
Juan Orrantia makes photographic works concerned with questions of representation, perception and history. Embracing photography's uncertainty and contingency, he works through the destabilizing possibilities of colour, archival images, and the photobook. Ongoing work considers colour and histories of othering. He is also developing a photobook on anticolonial legacies and the disruption of archival structures, silences and forms of concealment.
Last year, he published Like Stains of Red Dirt (Dalpine) after having been awarded the Fiebre Dummy Award. His VerdeRojo will be published this year as a result of the 2019 Centro de Fotografia de Montevideo Latin American Photobook Award. Other self-published books are in collections of the Smithsonian Museum of African Art Library, Biblioteca de Arte Fundação Calouste Gulbenkian, and The Tierney Foundation. Reviews of his work have appeared in Aperture, Nearest Truth, British Journal of Photography, and Africa is a Country, among others.
Juan was born in Colombia and lives in Johannesburg, South Africa, and has lectured at universities and photo institutions. He holds an MFA in Photography from Hartford Art School and a doctorate in visual anthropology.
Recent reviews/interviews:

Everything that was made was not destroyed…
CHR Artist in Residence Juan Orrantia will present his ongoing artistic work "Everything that was made was not destroyed, but also does not exist" at the South African Contemporary History and Humanities Seminar on 14 September 2021.