Premesh Lalu in virtual conversation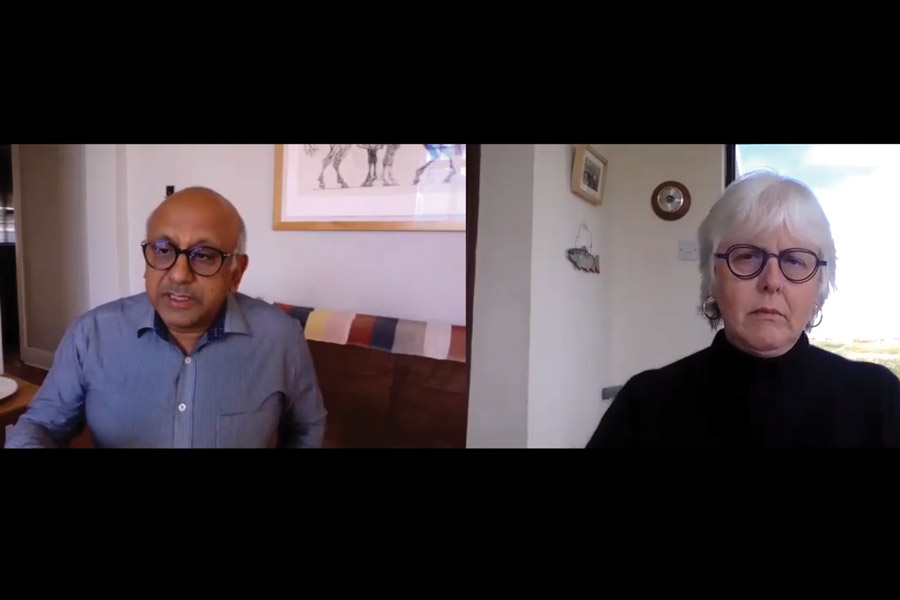 Former Trinity Long Room Hub Visiting Fellow Professor Premesh Lalu (University of the Western Cape) sat down for a virtual 'in conversation' with Professor Jane Ohlmeyer, Director of the Trinity Long Room Hub, to discuss the impact of COVID19 in South Africa and Cape Town. What have the humanities and the arts to offer during this extraordinary time?
The virtual conversation took place on Thursday, 30 April 2020.
Professor Premesh Lalu is Professor of History and the Former Director of the Centre for Humanities Research at the University of the Western Cape. He has published widely in academic journals on historical discourse and the Humanities in Africa and is a regular contributor of public opinion pieces in local and international newspapers. His book, The Deaths of Hintsa: Postapartheid South Africa and the Shape of Recurring Pasts (2009) argues that in order to forge a concept of apartheid that allows us to properly formulate a deeper meaning of the post-apartheid, what is necessary is a postcolonial critique of apartheid. Lalu is a board member of the International Consortium of Humanities Centers and Institutes.