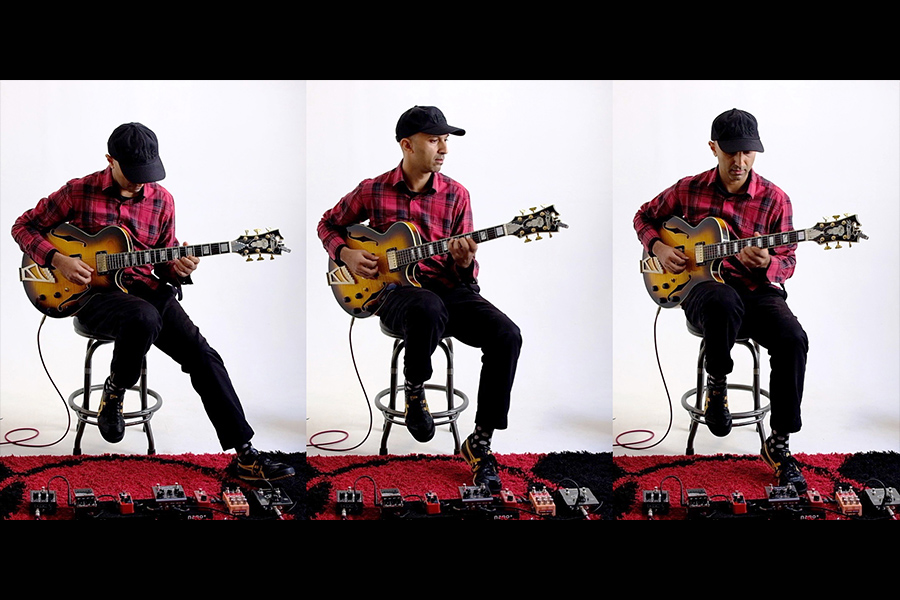 CHR Early Career Doctoral Fellow Reza Khota debuted his new improvisation on guitar and pedals as part of NewMusicSA'21 Digital Indaba.
Khota's "My House is a Spaceship" was featured on "Stories We Told Ourselves," an online series curated by Daniel Hutchinson and supported by the National Arts Festival. Fellow artists Nicholas Aphane, Zorada Temmingh, Kyla-Rose Smith, Eugene Skeef, and Garth Erasmus joined Khota in presenting works in progress and in reflecting on how to build and sustain collaboration and togetherness in these challenging times. The cosmic meditations underpinning "My House is a Spaceship" are carried through into Khota' photographic work.
Khota on "My House is a Spaceship"
This is a reflection on the ways in which we mark time and perceive our day to day lives. With the arrival of the Coronavirus in 2020, my previous lifestyle characterised by movement and real-world collaboration had suddenly and decisively come to a halt. The musicians' world of rehearsals, gigs, recording dates and tours was no more; instead, we were locked down in our homes, seeing the world predominantly through the computer screen. With all this time spent indoors, I began paying attention to the planets and stars rising in my east facing kitchen window (Jupiter and Saturn pictured above). Every night Jupiter, Saturn, Mars and sometimes the moon, would rise in the view of my kitchen window. This observation of the arrival of planets became my daily ritual and a source of wonder and contemplation. I started visualising the orbits and rotations of the planets, including our own, and realising the perspective of our place in this solar context, imagining that this was the view from a spaceship.
NewMusicSA '21 Digital Indaba in funded by the National Arts Council, the Arts and Culture Trust with Nedbank, and SAMRO