Keynote Address: The Conjuncture of 1956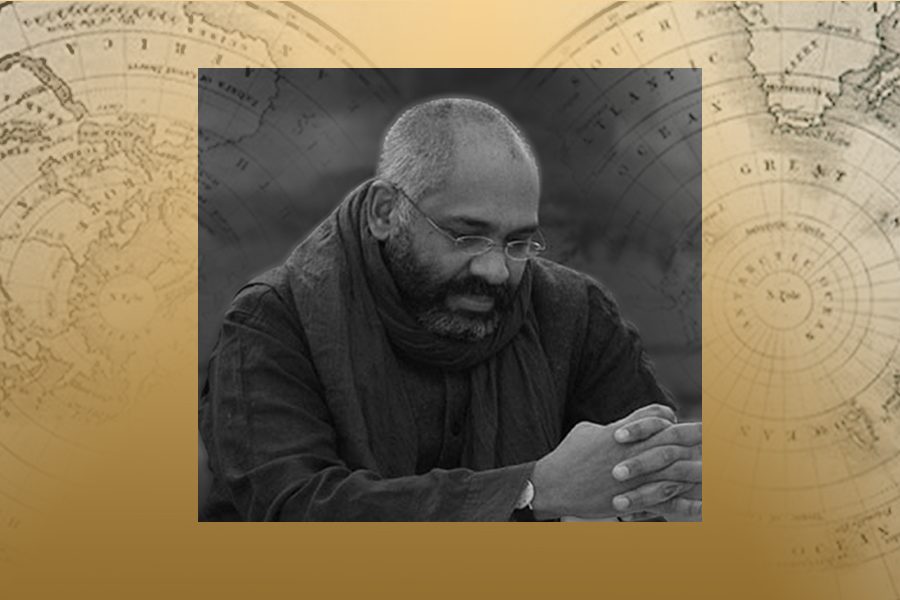 Professor David Scott will be delivering a keynote address titled "The Conjecture of 1956" as part of the Other Universals Virtual Institute 2021 inquiry into The Question of the Political: Thinking Difference in the Aftermaths of the Colonial Political Economy.
The Other Universals Virtual Institute 2021 is spread across three weeks from November to December. The institute revolves around three key themes: The Question of the Political: Thinking Difference in the aftermaths of the colonial Political Economy, The Minority Question: Formations and Futures, and Aesthetics and Politics. Invited speakers and Other Universals Fellows are presenting at the Institute.
Professor David Scott is the Ruth and William Lubic Professor and chair of the Department of Anthropology at Columbia University. He is the author of Formations of Ritual: Colonial and Anthropological Discourses on the Sinhala Yaktovil (1994), Refashioning Futures: Criticism after Postcoloniality (1999), Conscripts of Modernity: The Tragedy of Colonial Enlightenment (2004), Omens of Adversity: Tragedy, Time, Memory, Justice (2014), and Stuart Hall's Voice: Intimations of an Ethics of Receptive Generosity (2017), and coeditor of Powers of the Secular Modern: Talal Asad and his Interlocutors (2006). He is currently completing a book tentatively titled Irreparable Evil: New World Slavery in Moral History and working on a biography of Stuart Hall. Scott is also the founder and editor of the journal Small Axe, and director of the Small Axe Project. In this context he is also the curatorial director of the exhibitions Caribbean Queer Visualities (Belfast, Glasgow, 2016, 2017) and Visual Life of Social Affliction (Nassau, Miami, Rotterdam, 2019, 2020), director of the Caribbean Modernisms project, and has recently been appointed the curatorial director of the forthcoming Kingston Biennial, 2022, Pressure.
Other Universals: Thinking about Politics and Aesthetics from Postcolonial Locations is a supra-national project supported by the Andrew W. Mellon Foundation, convened by the Centre for Humanities Research at the University of the Western Cape. The project creates a consortium of scholars across universities in South Africa (UWC, UCT, and Witwatersrand), Ethiopia (the University of Addis Ababa), the Middle East (American University of Beirut), the Caribbean (University of West Indies: Cave Hill), and West Africa (the University of Ghana-Legon).
10 November 2021
3 PM SAST
For further queries, please contact otheruniversalsproject@gmail.com