Ghent Africa Platform Lecture in Honour of Nelson Mandela 2023: The future of post-apartheid education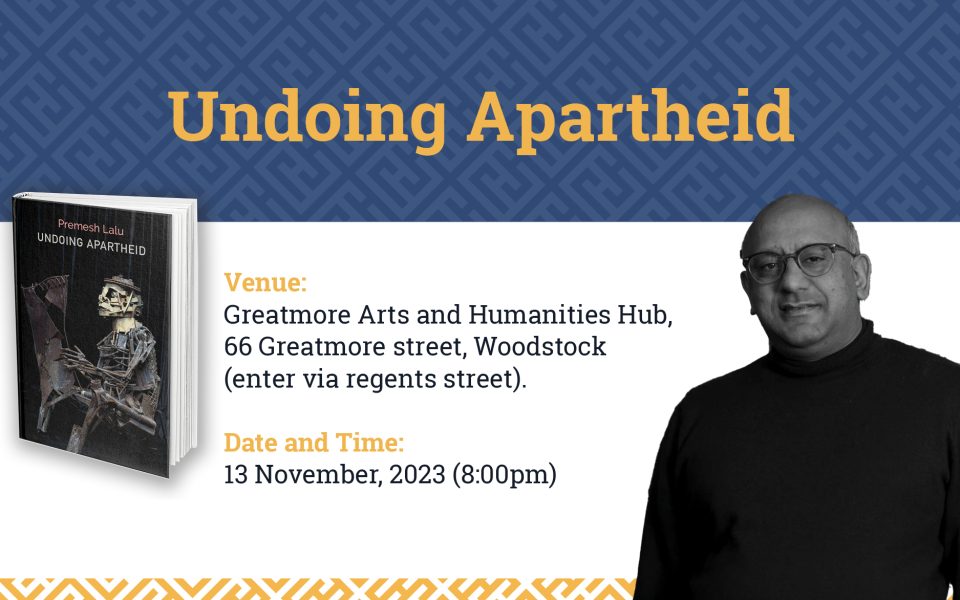 Ghent Africa Platform Lecture in Honour of Nelson Mandela 2023: The future of post-apartheid education
by Premesh Lalu, UWC
Monday 13 November 2023 at 18h00
We are pleased to announce the 2023 Ghent Africa Platform Lecture by Premesh Lalu in Honour of Nelson Mandela, which will take place at the Greatmore Humanities Hub on 13 November 2023.
In this lecture, Lalu offers a reading of two contemporary texts, Seamus Heaney's The Cure at Troy and Richard Rive's Emergency Continued, both published in 1990 to coincide with the release of Nelson Mandela from prison and the much-celebrated end of the Cold War. Both texts reflect on the incessantly violent experience of partition as a political rationality, which shifted the meaning of race from a civilisational discourse to the terrain of the manipulation of sense perception in the age of communication and control. He turns to the motif of the Trojan Horse in Heaney and Rive to consider their cathected interests in making educated choices in the wake of partitioned worlds, to step out of the overwhelming shadows of mythic violence brought about by the combined power of neoliberal capitalism and nationalism in their orchestration of collisions between the human and technology that defined the experience of apartheid.
This public event is free and will be followed by a reception and informal book launch of Undoing Apartheid.
The lecture will also be livestreamed. For registration and information: