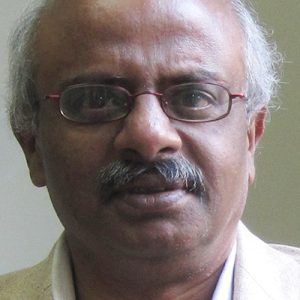 Qadri Ismail
---
Visiting Scholar, 2015
Qadri Ismail was Associate Professor of English at the University of Minnesota. It was with great sadness that the CHR learnt of Qadri's passing in 2021. The enormity of his scholarly influence on CHR colleagues was highlighted at the 2021 Winter School, where guest lecturer Ajay Skaria (University of Minnesota) delivered the lecture "The subaltern and the minor; for Qadri Ismail." Among many other references to Qadri's work, Maurits van Bever Donker began his presentation by citing Qadri's seminal work Culture and Eurocentrism. Qadri will be deeply missing and will continue to shape our intellectual trajectory.
TRIBUTES TO QADRI
Aamir R. Mufti, "Qadri and I: A Personal Remembrance." Read here
University of Minnesota, "In Memoriam: Professor Qadri Ismail Brilliant thinker, inspiring teacher, loyal friend" Read here
Read:

Winter School 2021: Fragment and Form
CHR Winter School 2021 on the theme of Fragment and Form was a hybrid event, hosted online and in-person at the Retreat at the Boschendal Estate in Franschhoek.