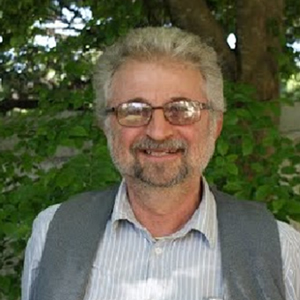 Michael Neocosmos
---
Professor
Professor Michael Neocosmos is the  Director of the Unit for the Humanities at Rhodes University.
Professor Neocosmos graduated B.Sc. (1972, Loughborough University, UK); MA (1973, Wye College, University of London, UK), Ph.D. (1982, Bradford University, UK). He has taught at various universities in Europe and in Africa, most especially at the University of Dar-Es-Salaam, Tanzania, at the University of Swaziland, at the National University of Lesotho where he headed the Department of Development Studies, at the University of Botswana, at the University of Pretoria where he held the position of Professor of Sociology, at UNISA where he was a Professor in Sociology and then a Research Professor in the College of Graduate Studies.  He has been at Rhodes University since January 2014.
His main fields of research have included Rural Development in both Latin America and Africa; Development, Migrant labour, Ethnicity, Citizenship, State and Civil Society, Political Transition, all in Southern Africa, as well as issues of Social Theory concerning Development, Democracy, Human Rights and Political Subjectivities. His main publications include: Social Relations in Rural Swaziland (editor) (1987); The Agrarian Question in Southern Africa (1993); From Foreign Natives to Native Foreigners: Explaining Xenophobia in South Africa (2006 and 2010) and Political Subjectivities in Africa (editor of Special issue of the JAAS, 2012).
Professor Neocosmos has held various visiting fellowships in Sweden, Denmark, Finland and France, has been involved over many years in research collaborations with the Nordic Africa Institute (NAI) in Uppsala, Sweden and with the Council for the Development of Social Science Research in Africa (CODESRIA) and has written numerous articles in the areas Social Theory, the Political Economy and History of Rural Production Systems, National Elections and Rural Politics in the BLS countries,  Ethnic and Gender Identities and Migrant Labour in Southern Africa, Democratisation, Development and more recently political subjectivities in Africa, and Political Transition, Xenophobia and Human Rights in South Africa.  He is an NRF Rated Researcher.
In May, Prof Neocosmos participated, on a panel with Prof Wamba-dia-Wamba, in a colloquium on "Understanding and Overcoming Xenophobia" – to view his controbution, see https://youtu.be/oKUKMcLBYXY. ) (see, Micheal Neocosmos Seminar Paper).
In 2016, Neocosmos published his book Thinking Freedom in Africa: Toward a Theory of Emancipatory Politics. This is a book of theory written from Africa. Its concern is the development of concepts for an understanding of emancipatory politics in Africa in particular, and in the Third World in general. Upon hearing the news, Firoze Manji, Founder of Pambazuka News and publisher of Daraja Press, commented: "This exceptional book finally reasserts the struggle for EMANCIPATION and a universal humanity as being central to an understanding of the history of Africa as well as the essential basis for constructing a future based on humanity, equality and justice. Michael is to be congratulated for reestablishing African people's contribution to humanity, something that has long been occluded by both Africans and Africanists." The Caribbean Philosophical Association awarded Thinking Freedom in Africa with the 2017 Frantz Fanon Outstanding Book Award. 
For more information on the book
http://www.abe.pl/en/book/9781868148660/thinking-freedom-in-africa-toward-a-theory-of-emancipatory-politics.