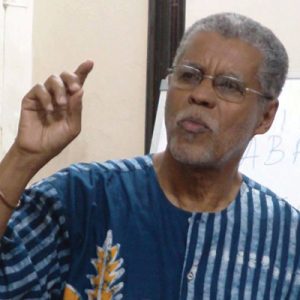 Jacques Depelchin
---
Dr. Jacques Depelchin is a committed intellectual, academic, and activist for peace, democracy, transparency and pro-people politics in the Democratic Republic of Congo.
He was born in the Congo and educated at Lovanium University (Kinshasa) in the DRC, the University of London, Johns Hopkins University in Italy, and Stanford. He has taught African History and related subjects at UC Berkeley, UC Santa Cruz, San Francisco State, Stanford, Syracuse, and universities in DR Congo, Mozambique, and Tanzania.
He was present in the Eastern Congo during the most recent war in 1996-2002, and was a member of the non-militarist RCD-Kisangani movement led by Ernest Wamba dia Wamba which opposed continuation of the war. He participated in the negotiations leading to the Lusaka Cease-fire, those leading to Sun City-1 in 2002, and later, in portions of the negotiations leading to the Global and Inclusive Accord in Pretoria, 2003.
He is the Co-Founder and Executive Director of the Berkeley-based Ota Benga International Alliance for Peace in the DR Congo. Under its umbrella, he is researching American and Congolese social healing and bringing together the healers, as well as lecturing and writing on the DR Congo to improve American understanding of its history and present realities. The Ota Benga Alliance is linked with a sister organization in Kinshasa, The Ota Benga Center for Human Dignity.