CHR's Phokeng in Curatorial Intensive Residency in Dakar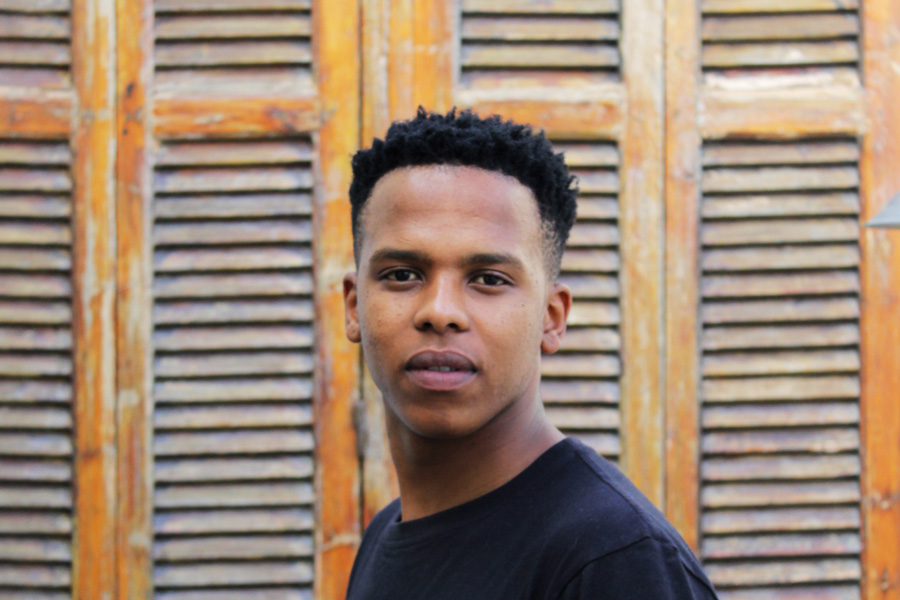 Phokeng Setai is an A.W. Mellon doctoral candidate in Anthropology/Sociology department who is working on his doctoral thesis with the working title Contemporary artistic formations: On the role of curatorial practice in re-thinking post-colonial African modernity. Between the months of March and May 2019, Phokeng participated in a curatorial intensive residency program with the Raw Material Company in Dakar, Senegal. During this program curatorial practices were discussed in their many variations – from the early beginnings of the practice to its current formulations.
The program focused on how presently curating is playing such a fundamental role in imagining possible futures in the contemporary art world and in society at large. The artistic director of one of the discussion sessions was the founder of Raw Material Company, Koyo Kuouh who recently joined the Zeitz Museum of Contemporary African Art in Cape Town as the museum's new head curator. Phokeng describes the experience in Dakar as pivotal for his work, particularly how it opens up ideas around the intricacies of curatorial practices and its many manifestations.
Phokeng attests that without the residency in Dakar he "would not have received such valuable education in such a short space of time." This is because, as Phokeng states, "meetings such as the one I went to are important in that they allow one to challenge their thinking amongst other thinkers and practitioners within their own space." During this time Phokeng was exposed to a vast spectrum of curatorial practices which enabled him to imagine a role as a socio-cultural researcher and practitioner in the interstice of arts, culture and the social space. It is within this juncture that Phokeng envisions his research project and practice addressing some of the issues the industry of cultural production still face today.
Phokeng speaks about his time during the curatorial residency as an intellectually enriching experience where he was engaged in curatorial conversations that are happening in other parts of the world, therefore broadening his own thinking. In the residency there were other countries represented like Kenya, Nigeria, Senegal, Philippines, Indonesia, Turkey, Argentina and France. During the residency the fellows from the different parts of the world had an opportunity to workshop and engage with art faculty members.
These were well-renowned curatorial practitioners such as Kate Fowle, Ruth Noack, Princess Marilyn Manga Doula Bell, Chus Martinez and Zoe Butt and many others. For Phokeng, the residency was a great opportunity to learn about the nuances of curation and delve into the big topics preoccupying curatorial practitioners today. For Phokeng, this was a great opportunity to create and foster networks that he can reach out to in the future as he develops his doctoral project and other future projects beyond the doctorate.