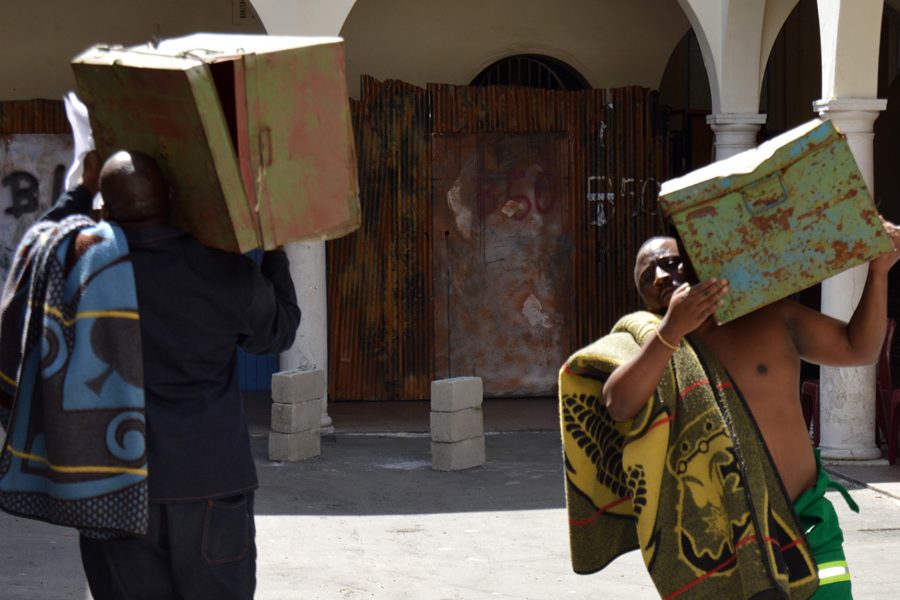 On 15 November, the Centre for Humanities Research hosted a year-end colloquium at the new Greatmore building in Woodstock to celebrate the achievements of its fellows in 2018. The reception began with research manager Maurits van Bever Donker highlighting some of this year's many academic accomplishments. Seven fellows will be completing their Honours degrees in subjects that include History, Philosophy, Political Studies, and Sociology.
Three Masters students are submitting their theses, and former fellows Damian Samuels, Wilton Schereka, and Madoda Gcwadi will be graduating this December with their Masters degrees. Lauren van der Rede, Aidan Erasmus, and former fellow Bianca van Laun will be receiving their doctorates. Van Bever Donker was also pleased to announce that doctoral fellow Mwayi Lusaka's journal article was selected as "Best First Publication" by the Faculty of Arts. Among the journal articles, book chapters, and edited collections produced this year, van Bever Donker also drew attention to the recent publication of postdoctoral fellow Luis Gimenez Amoros's book Tracing the Mbira Sound Archive in Zimbabwe. Gimenez Amoros additionally released the music album Africa: North to South (in relation to the Afro-Asia research platform), which is part of a music trilogy that will be completed in 2019.
Van Bever Donker then congratulated several other fellows on their creative successes and announced the confirmation of future, notable projects. Artist in Residence Reza Khota recently launched his music album Liminal, and Khota's quartet has been selected to perform at the 20th Annual Cape Town International Jazz Festival in 2019. Postdoctoral fellow Janne Rantala's radio manuscript Samoran Lapset "Children of Samora" will be broadcast this December by the Finnish Broadcasting Company. Through her puppetry work in the Laboratory of Kinetic Objects, postdoctoral fellow Aja Marneweck has been involved in several large-scale projects, including the launch of the Objects with Objectives international puppetry training series, opera company Isango Ensemble's premiere of Dancing the Death Drill (which opened in Southampton, UK), and the upcoming Barrydale Giant Puppet Parade and performance River and Redfin. Architect Ilze Wolff celebrated the opening of the African Mobilities exhibition design project in Munich. Wolff also contributed to several performances and was shortlisted for The Architectural Review's 2018 Emerging Architecture Awards. Artist in residence Pumeza Rashe's production company Ohana Media, which she co-owns with her husband, is set to film a television series based on the novel Abakwazidenge. It will be aired on local television next year.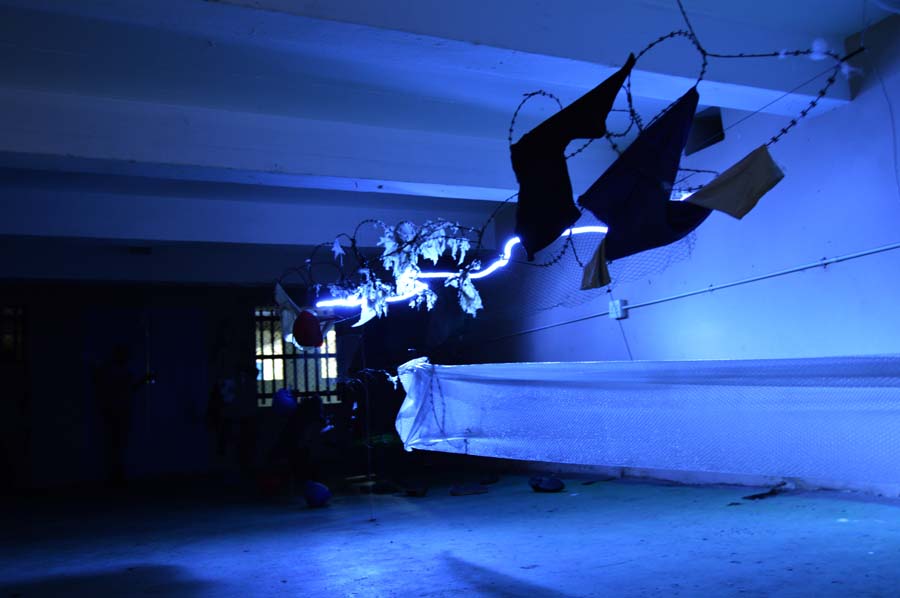 Acting director Suren Pillay then spoke about the shared vision of the Centre for Humanities Research across the different research platforms. He asked fellows to reflect on moments they felt were seminal this year and invited them to share their experiences and impressions.
The reception was followed by a screening of films from the Open Form, Open Text documentary film course, which has been convened annually by filmmaker François Verster since 2014. Verster emphasized the autobiographical nature of the curriculum and the focus on exploring different creative processes, such as the use of "obstacles:" restrictions to content and form that challenged participants to find inventive approaches to filmmaking. In addition to their final films, the class shared several of these exercises. The work presented by Zuko Sikhafungana, Nondwe Mpuma, and Lebohang Mojapelo (in absentia) was primarily observational in style. The group also showed two tributes to the late Jakes Gerwel.
The day ended in the courtyard with a performance presented by playwright and theatre director Itumeleng Wa-Lehulere and starring Tony Miyambo and Thembani Luzipho. Professor Jane Taylor introduced the play as an exploration of migrancy, capital, tradition, and labour in South Africa through its imagining of the back story of "The man in the Green blanket," Mgcineni Noki: the miner who was killed during the Marikana massacre. Wa-Lehulere was assisted in writing and directing by Miyambo, who is an actor, writer, director, and producer working across performance and television. Luzipho is a television, film, and theatre actor with experience in local and international productions.
The play has sparked a promising discussion at the CHR about potential collaborations across research platforms that could offer innovative engagements with ideas of aesthetics and politics as we approach the commemoration of Marikana in August of next year.