Announcement: Oscillations Artists in Residency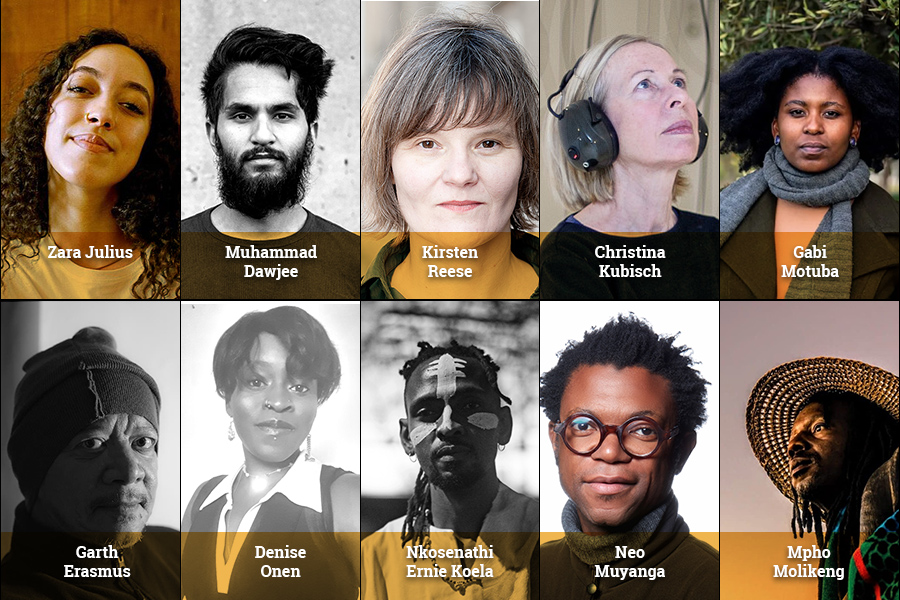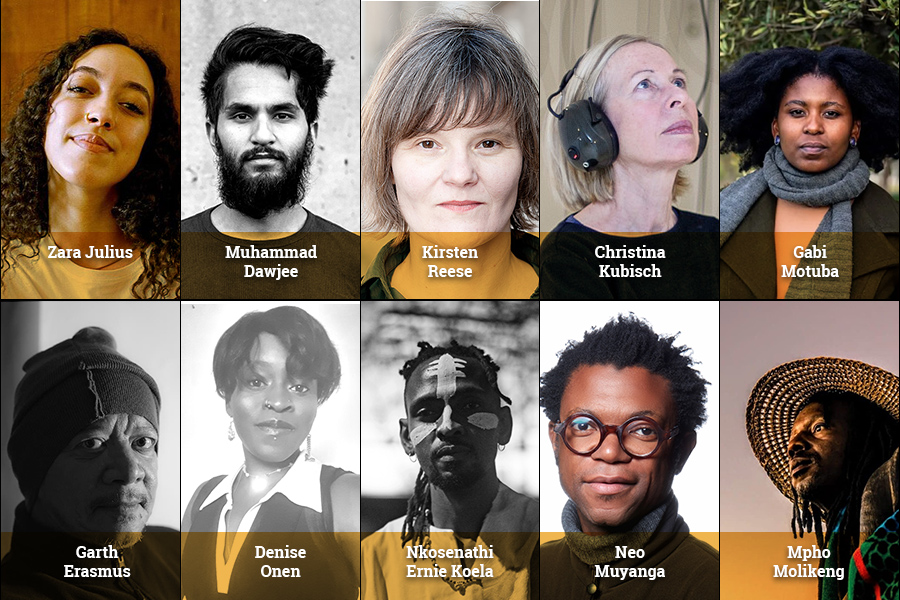 The CHR, in collaboration with Berlin based partners, Akademie der Künste and Deutschlandfunk Kultur / Klangkunst are pleased to announce the names of artists selected from the April 2023 Oscillations Open Call for Residency. For this call, the jury reviewed 80 applications.
Nkosenathi Ernie Koela, Mpho Molikeng and Denise Onen have been awarded artist residencies in Berlin while Garth Erasmus, Muhammad Dawjee, Gabi Motuba and Zara Julius have been awarded artist residencies in Cape Town.
Alongside Neo Muyanga, Christina Kubisch and Kirsten Reese, as well as invited artists and scholars whose work engages the sonic as an intellectual question and practice, residency artists will participate in the  Oscillations: Sonic Inquiries and Practices Workshop from 11 to 14 September 2023 at the CHR's Greatmore Humanities Hub, in Woodstock, Cape Town.
Sound works produced during the Oscillations project will culminate in a group exhibition "Oscillations" scheduled to take place at Akademie der Künste in Berlin and on the radio station Deutschlandfunk Kultur / Klangkunst in April – May 2024.
About the Oscillations Project 
With OSCILLATIONS, the interplay of sound and knowledge production informs the act of critical listening. The project prompts a reassessment of modes of aesthetic and informative auditory perception. It encourages participants to take pleasure in listening to unfamiliar sound materials, to gather knowledge through sonic translation, and to question inherited assumptions about cultural and economic hegemony which remain key to a critical sonic practice. To counteract stereotypical and received views on and about Africa – as a physical geography open to all manner of exploitative extraction – OSCILLATIONS will bring attention to the ways in which sound and the sonic might build an ethics of relation and aesthetics of freedom.  Exemplary of shifts in discourse, and trans-hemispheric relations, OSCILLATIONS attends to how politics, power and reimagined concepts of agency interlock with the materialities of sound – as object, with sonic artistic practice – and as knowing and with sounds' aesthetic histories to develop shared conceptual vocabularies and intellectual capacities.
Oscillations is a project by Akademie der Künste (Berlin), Centre for Humanities Research at the University of the Western Cape (Cape Town) and Deutschlandfunk Kultur / Klangkunst (Berlin) supported by the DAAD Arts & Media Program and Kulturstiftung Schloss Wiepersdorf.
Funded by the TURN2 Fund of the Kulturstiftung des Bundes (German Federal Cultural Foundation). Funded by the Beauftragte der Bundesregierung für Kultur und Medien (Federal Government Commissioner for Culture and the Media).
Funded by the National Institute for the Humanities and Social Sciences.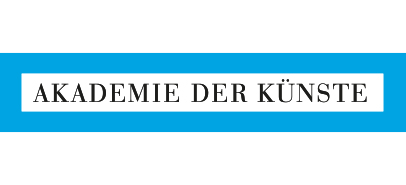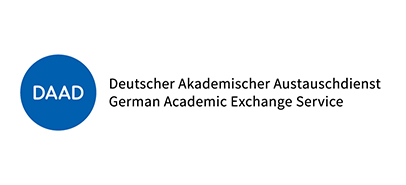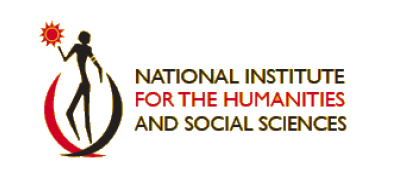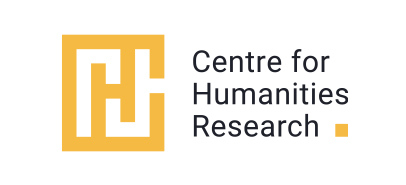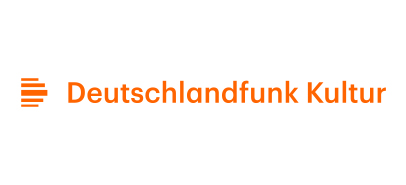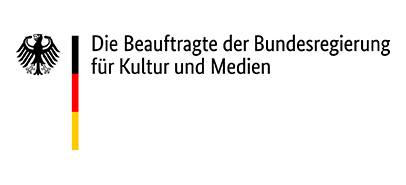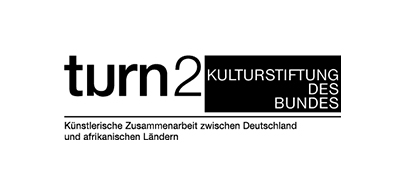 Oscillations Project Artists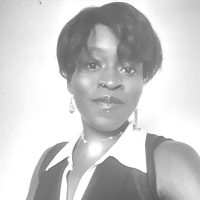 Denise Onen
Onen's existence as a multicultural African, queer individual is rooted in serving as an active practitioner, with a demonstrated history of contribution to collaborative sonic works across a variety of performance mediums. Onen has been dedicated to projects that have raised awareness, empowered local communities, as well as held space for marginalised bodies. Onen has since been nominated for the 2022 International Oram Award for feminine bodied innovators in sound, music, and associated technology. Onen's practical and academic dedication has enabled her to engage in creation in a range of disciplines as a composer, mixing and mastering engineer, producer, recordist, as well as sound designer. Her exemplary performance is demonstrated through featured works and collaborations at events among the likes of the National Arts Festival (2022); SUNDANCE International Film Festival (2022); Durban International Film Festival, winning Best South African Short (2022); Encounters South African International Documentary Festival (2021), as well as the Cairo International Film Festival (2021), winning Best Southern African Documentary.
Links to works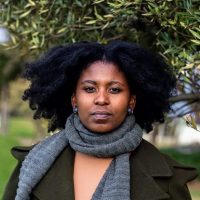 Gabi Motuba
Gabi Motuba is a South African award-winning jazz vocalist, composer and music educator. She studied at South Africa's Tshwane University of Technology where she majored in jazz studies and graduated with a bachelor's degree. Over the years she has produced several albums under her name which include Tefiti-Goddess of creation (her debut album), Sanctum Sactorium (A duo album which features Swiss pianist Malcom Braff) and The Wretched (which is a sonic experimentation collaboration that focuses on the literary text The Wretched of the Earth by Frantz Fanon).
Gabi Motuba has danced between being a performer and being a sound artist which has given her plenty of opportunities for collaborative work around the world. Last year, Gabi was selected as the first Artist in Residence at the Soweto Theatre as a music facilitator and educator. The residency afforded Gabi space, support and resources to cultivate concepts and a music curriculum that will also assist in developing the Soweto Theatre Music Tutorial Programme. Gabi has also been selected as part of the 2022 cohort of the Mutual Mentorship for Musicians program which is an international platform created to empower female musicians all over the world through a radical model of mentorship and musical collaborative commissions. She is currently on a residency at the Morris Isaacson Centre for Music and she is working on her second album The Sabbath which is due for release next year.
Links to works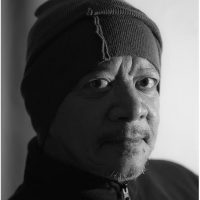 Garth Erasmus
Garth Erasmus is a visual artist, sound artist and musician whose work focuses on South Africa`s First Nation people, the KhoiSan, which is his heritage. He is best known for his innovative use of materials and has extensive experience as a facilitator and teacher. His audio-related explorations and experimentations utilize the self-made instruments and sound objects he has created from mostly recycled materials and based on the inspiration from indigenous knowledge systems.
Links to works
Mpho Molikeng
Mpho Molikeng is a musician, composer, author and curator born in Maseru, Lesotho, and plying trade in Johannesburg, South Africa. Molikeng plays a number of African instruments such as lesiba, mamokhorong, setolo-tolo, mbira, djembe and others. He studied Fine Arts with Bloemfontein college, and Drama at Soyikwa Institute of African Theater. In 2016, Molikeng was the co-facilitator at the Music In Africa Instrument Building and Repair Workshop. As of 2017, he was a visiting lecturer at Wits University in Johannesburg, South Africa. Molikeng has also published articles for websites and publications including Music In Africa, "Sage publications/encyclopedia of world music, history and geography" and the "University of Frankfurt/almanac of music".
Links to works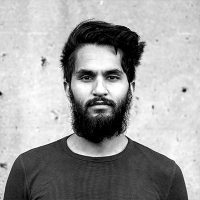 Muhammad Dawjee
Muhammad Dawjee is a musician, composer, architect, researcher & educator from the indian apartheid group-area, Laudium, on the western outskirts of Pretoria. He sees improvisation as a research process and takes a particular interest in the identities of brown people(s) living in South Africa by using music to unearth complex stories of generational colonial subjugation, migration and a pursuit of liberation through dialogue. In his youth, he was selected for several Standard Bank National Schools' Big Bands and has since worked with Dr Abdullah Ibrahim, Andile Yenana and Mandla Mlangeni. Since moving to Johannesburg in 2015, he has cofounded the indo-jazz trio Kinsmen, served as a resident member of the pan-Afrikan septet iPhupho L'ka Biko and toured internationally with the experimental performance-art ensemble The Brother Moves On (TBMO).
Links to works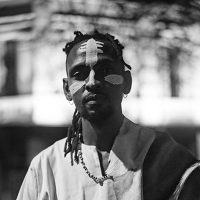 Nkosenathi Ernie Koela
Nkosenathi Ernie Koela is a Ph.D candidate specializing in indigenous music therapies at the University of Cape Town. Koela's Trans-disciplinary practice encompasses being an Afrikan indigenous Sound medium, Artist, Specialist and Teacher. Koela as an Instrument maker and multi-instrumentalist, explores how healing practices through sound, creates space that manifests spiritually and materially. Koela has been a performer and instrumentalist for over 18 years and plays a multitude of indigenous instruments from around the world. He also teaches others how to make and play traditional instruments with strong emphasis on the instruments h'story, spiritual significance and importance.
Links to works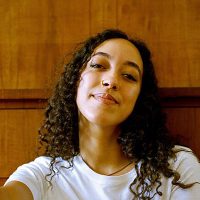 Zara Julius
Zara Julius (b.1992 Johannesburg) is an interdisciplinary artist, researcher and vinyl selector based in Johannesburg, South Africa. She is also the founder of Pan-African creative research and cultural storytelling agency, KONJO. Her practice is informed by a working methodology of 'rapture', and is concerned with the relationship between performativity, frequency, concealment and fugitivity in the settler (post) colony, with a special focus on what we call the 'Global South'. Working with sound, video, performance and objects, Zara's practice involves the collection, selection, collage and creation of archives (real, imagined and embodied) through extensive research projects. She is especially engaged in thinking through the internal workings of the Black sonic, and how they might help us imagine new futures, and experience different zpresent(s). The bulk of Zara's projects have focused on mapping the sonic and spiritual mobilities of spiritual rapture and rupture with congregants of syncretic religions, and on (post)apartheid / (post)colonial narratives around race and place as they pertain to intimate and museological archiving practices. She holds a BAHons in social anthropology from the University of Cape Town and a MAFA in Fine Art by Research and Practice from the University of the Witwatersrand. Zara has exhibited and presented her work across South Africa and internationally.
Links to works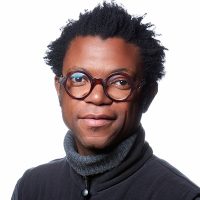 Neo Muyanga
Neo Muyanga is a composer and installation artist. His work traverses new opera, improv and African idiomatic song. He lives and works out of Cape Town.
Links to works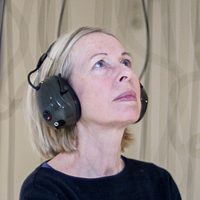 Christina Kubisch
My work is mostly site-specific. I rarely work for traditional exhibition places or concert halls but try instead to integrate my installations and compositions in special settings or surroundings where the material comes from. Or where it forms a strong contrast to it and through this creates new experiences. One main question for me is: what means "reality"? Is it only what we can see or hear with our normal senses? I am looking as well for the hidden or inaudible worlds, such as electromagnetic fields, underwater sounds and earth vibrations. So I will research new sound worlds in Cape Town. At the same time I want to listen as well to as much different music as possible from colleagues, locals, professionals and people who just like or make sounds. Outside of Cape Town I want to concentrate on field recordings of nature sounds but I am interested as well in recordings of industrial settings such as fish factories. Until now I have been (from the 70s to today) in a few african countries (Marocco, Egypt, Cameroun, Nigeria, South Africa) and the travel and residencies have been very important for my understanding of african culture, politics and way of living. I am looking very much forward to new discoveries in Cape Town and around. What will come out depends on the future (listening) experiences.
Links to works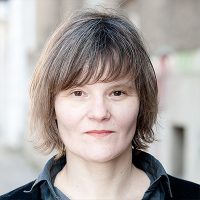 Kirsten Reese
I am a composer and sound artist based in Berlin. My works focus around electronic media and the perception of electronic sound in spaces (acoustic, atmospheric, social, historic, political contexts). I create compositions and installations in site-specific spaces with different loudspeaker constellations and performative settings.
As a child I grew up in Hong Kong, and also lived in the Philippines. I have been living in Berlin since 1988 (one year before the wall came down), and studied for 1 1/2 years in New York.  I have travelled extensively to Australia and for research and performances. Since 2005 I  teach composition and electronic music at the University of the Arts, and since 2017 I am the director of the UNI.K Studio für Klangkunst und Klangforschung at UdK (UNI.K | Studio for Sonic Art and Sound Research).
For Cape Town, I am open and curious towards any new listening experiences. I hope to meet many colleagues to learn from them and their practise, and to get introduced to places of listening, sounds and soundscapes in and around Cape Town. I am interested in the political history of South Africa and how people are dealing with it today, in urban soundscapes, in landscapes and questions of land use in regards to cultural, social, economic and ecological questions.
 Links to works