A Public Conversation with Mamela Nyamza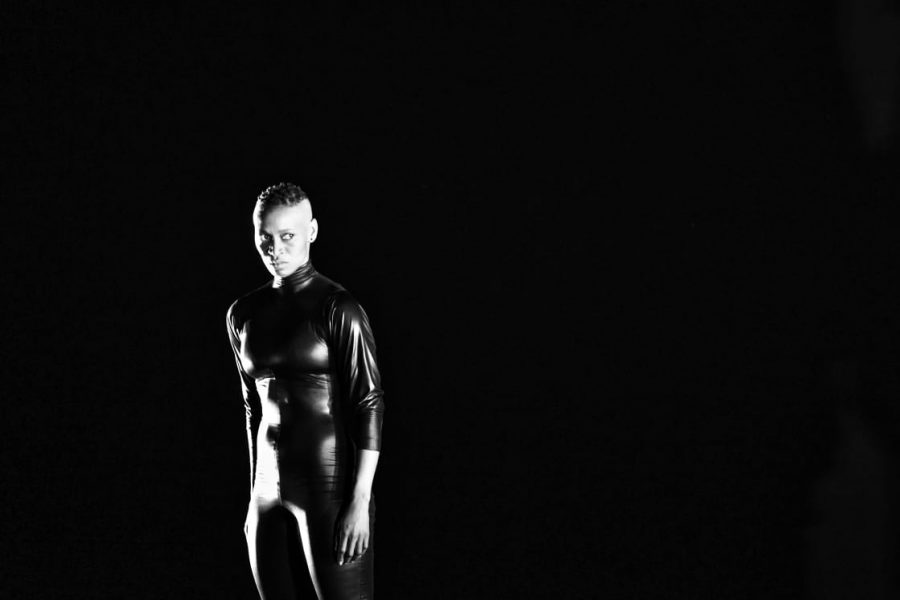 Hosted by the Factory of the Arts of the Centre for Humanities Research
at the University of the Western Cape
A Public Conversation with
Mamela Nyamza
Mamela Nyamza is an award-winning artist, choreographer, dancer and performer.
Date: 1 November 2019
Venue: Theatre Arts Admin Collective
Methodist Church Hall, cnr Milton and Wesley Street, Observatory
Time: 6 pm
Entry: Free
For more information
Please RSVP Micaela Felix at centreforhumanitiesresearch@uwc.ac.za
Mamela Nyamza bio
---
Mamela Nyamza was born and bred in Gugulethu township, near Cape Town in South Africa. From a tender age of 8 years whilst learning Ballet at the Zama Dance School in Gugulethu, Ms Nyamza, knew from the onset that, her love of body movement will eventually bring both prejudice and prestige to her career as a dance-theatre performing artist.
Consistently ridiculed by her childhood peers for her athletic built toned body, to the ultimate rebuke and rejection of her natural body structure by her classical Ballet Teachers at tertiary level, Ms Nyamza inevitably was drawn to the politics of the body.
In the midst of adversity, Ms Nyamza boldly proceeded to graduate from the Tshwane University of  Technology with a National Diploma in Ballet in 1994. After acquiring her Diploma in Ballet, Ms Nyamza was awarded a working contract at the State Theatre, in Pretoria. It is during this tenure that Ms Nyamza started to think of radically deconstructing the normative expectations of who qualifies to be a classical Ballerina. In this process, she duly won an audition in 1999 for a prestigious scholarship to study further at the Alvin Ailey International School for Dance in New York, United States of America.
The extra experience Ms Nyamza got from the Alvin Ailey School of Dance, soon landed her lead dance roles in many high acclaimed International Musicals such as the Lion King, African Footprint, We Will Rock You. These quality stints as lead dancer, also exposed Ms Nyamza to other forms of dance, such as pantsula and hip-hop dance, providing her with distinct expertise in contemporary dance. Ms Nyamza's distinction and vast experience in the genre of dance, promptly propelled to revive her initial quest to deconstruct all that is there to norm and expectations of the dance genre. Vast accumulated experience in the field of dance became a solid foundation for Ms Nyamza's
distinction in creation, choreography and directing extra-ordinary fresh innovative works. By 2007, Ms Nyamza was already ahead of peers, and she was decisively awarded the Standard Bank National Young Artist for the Dance in 2011, due to her refreshingly innovative choreography and performance in the art of dance. Ms Nyamza's highly acclaimed 'HATCHED', created in 2008, was her first work to kick-start her art programme of unapologetically demystifying, deconstructing and trampling on the norms and standards of the dance/classics. Ms Nyamza's immense contribution to dance-theatre and choreography, is now fast becoming legendary in the art of dance-theatre. Her various works since 'HATCHED' (against patriarchy), including 'THE MEAL' (against elitist ballet), '19-BORN 76-REBELS' (against youth discrimination and poverty), 'LAST ATTITUDE' (against gender inequality in the dance), 'I STAND CORRECTED' (against homophobia and hate crimes), 'WENA MAMELA' (against gate keeping in the arts), 'DEAPART-HATE' (against inhumanity and violence in society), and 'PHUMA-LANGA' (against cultural domination), are all work-pieces that deal with important political and societal issues of today's South Africa.  Other major works of Nyamza include: KUTHENI, ISIGQALA, SHIFT, and UMENDI.
All these works have indeed propelled Ms Nyamza to embody and manifest the words of the philosopher Allen Kaprow who said: 'The line between art and life should be kept as fluid, and perhaps indistinct, as possible'. In many strokes of genius, Ms Nyamza has put herself in for activism for equity in the arts. Her strong belief that artists have the power to change the world the better, prompted Ms Nyamza to lead a four-women march against an exclusive elitist Theatre Awards Ceremony on 18th March 2017 in Cape Town. Ms Nyamza's quest to address the current state of arts in South Africa, which is still exclusive, elitist and fretted with acute patronage, has led her to create a trilogy of works: DE-APART-HATE; PHUMA-LANGA; and ROCK-TO-THE-CORE. With these works, Nyamza has indeed mastered the art of visionary and raw freshness in the field of DANCE. All these three works brilliantly raise pertinent issues of race; tolerance; identity; gate-keeping; equality; and equity audience development in the arts environment. Ms Nyamza's newest work, BLACK PRIVILEGE, epitomises this trilogy in distinct and focused work of law and spirituality. Ms Nyamza's ultimate goal is to propel DANCE into the ultimate theatric and genre of the performance art that conveys body politics on all social issues, and not to just entertain. Indeed, Ms Nyamza's fierce critics allege that she is a 'non-dancing conceptual' dancer. In her own words, Ms Nyamza counters: 'one cannot separate concept from creation and choreography and they all must go hand-in-hand to yield to a complete performing artist'.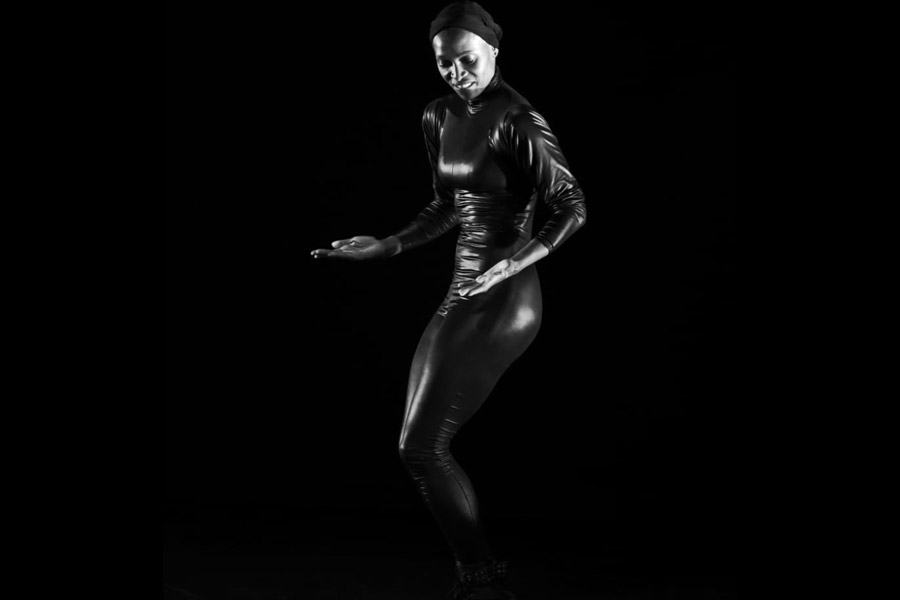 The accolades that Ms Nyamza has received over the years are indeed indicative that the Art Fraternity recognizes her immense contribution to the arts.  Ms Nyamza has just successfully finished her three-year tenure as one of the Advisory Panelist in DANCE for the South African National Arts Council (NAC).  Apart from receiving numerous nominations for awards, such as being nominated for the 2016 and 2017 Broadway World South African Awards for Best Choreography in DE-APART-HATE and ROCK-TO-THE-CORE, Ms Nyamza received the following awards and achievements:
Featured Artist of the Grahamstown Standard Bank National Arts Festival 2018, a first of its kind for the Dance Art Genre. This accolade is definitely one of the highest honour that can be bestowed to any South African artist, for the immense contribution done in the art field of the dance-theatre.
Dance Umbrella Award for Outstanding Performance by a Female Dancer in Contemporary Style for 'THE DYING SWAN' in 2000.
Standard Bank Young Artist for the DANCE in 2010
Standard Bank Ovation Award for 'THE MEAL' in 2012
University of Cape Town Institute of Creative Arts Fellowship Award in 2012
OPRAH WINFREY Women of the Year Award in 2013
IMBOKODO Award for DANCE in 2016
Identified by the DAILY REVIEW of Australia as one of the 30 International Artists to track in 2018, that are positively changing the world. 'They are out there contributing toward peace, making work in conflict zones, growing understanding and awareness, facing misrepresentation, and organising for social change': Shawn Lent, January 19, 2018 in http://www.dailyreview.com.au
Ms Nyamza has also travelled extensively, continuously being invited to National and International Arts Festivals, such as the Dance Umbrella, Infecting the City, and Standard Bank Fringe Festivals in South Africa, and many other International Festivals including in Congo, Germany, Mali, Belgium, Senegal, Slovenia, Singapore, and Canada.
Ms Nyamza's work is currently being studied at various national and international universities, an indication that she is a versatile creator, choreographer and performing artist, who continues to provide relevance to both academia and the practice of arts. Ms Nyamza's ultimate vision is to create and direct more work that would reach the most remote areas of South Africa to unearth young, raw talent in the art of Dance in particular and performance arts in general. Ms Nyamza has already started with grass-roots work by providing mentorship workshop sessions.