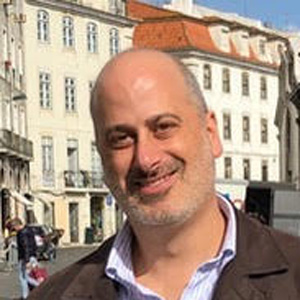 Thomas Asher
---
Director of Convenings at Columbia World Projects, Columbia University
Thomas Asher is Director of Convenings at Columbia World Projects, a new initiative intended to connect academic work with entities beyond the academy that possess the power and influence to transform research into concrete consequences benefitting humanity. His charge is to break down silos, build engaged networks, and cultivate communities of practice around pressing topics, including climate change, democratic renewal, inequality, inclusive urbanism, and implementation for impact. Previously, he worked at the Social Science Research Council for a decade where he directed grant and fellowship programs to strengthen social science research capacity and networks across the world, including in Africa, Asia, the Middle East and the United States. There he led a fellowship program designed to address a deficit of PhDs in African universities. He also directed a grant program incentivizing U.S. universities to find new avenues to engage local and national media and policy makers. He is in the midst of two writing projects, both with Steve Ouma Akoth: one exploring inclusive urbanism in India and Kenya, the other exploring principles for collaborative research in the global north and south. He serves as board chair to the Reagent Project and sits on advisory boards for the International Institute of Asian Studies in Leiden and the African Centre for Cities in Cape Town. He holds a PhD in anthropology from the University of Chicago.
Built Form, Design, and the Politics of the City
Visiting Scholars at the CHR Steve Akoth and Tom Asher will run a seminar on spatial formations as an object of analysis.
Seminar: Mwayi Lusaka
Heritage of Diplomacy Or 'Scottish Exceptionalism?':The Memory of David Livingstone and Malawi – Scotland Relations