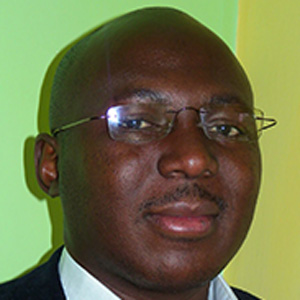 Steve Ouma Akoth
---
Kenyatta University
Dr. Steve Ouma Akoth is a Kenyan scholar, advisor and activist in the field of human rights and social anthropology with over 15 years' experience working in diverse national, regional and international fora. He is a former ACLS scholar. He grew up in Korogocho slums of Eastern Nairobi and was educated at Moi University, Eldoret, Kenya and The University of the Western Cape South Africa where he obtained his Ph.D. He is currently the Executive Director of Pamoja Trust (www.pamojatrust.org) and faculty members at the Department of Applied economics at the Kenyatta University. His areas of ongoing research touch on culture and the constitution, Multiple Justice Systems, and minoritarian urban modernity.
His current research project is in collaboration with Thomas Asher, a Colombia University based Scholar. The project focuses on Mobility in Southern Urbanism. In this work they explore how our cities and neighborhoods are fashioned in ways that do not readily accommodate this constant movement, not least because we do not know adequately how to read this churn of people and goods. To understand this, they pose the following questions: Why is our sociological imagination so impoverished? What might we gain if we were to become fluent in reading mobility and how might this reshape both our understanding of urban life and how we design for those informal spaces that increasingly make up our cities?
Built Form, Design, and the Politics of the City
Visiting Scholars at the CHR Steve Akoth and Tom Asher will run a seminar on spatial formations as an object of analysis.
Seminar: Mwayi Lusaka
Heritage of Diplomacy Or 'Scottish Exceptionalism?':The Memory of David Livingstone and Malawi – Scotland Relations