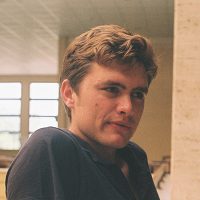 Sebastian Alfredo Maronell
---
Fellow: PhD
Sebastian was born in South Africa and moved with his family to Zambia when he was thirteen. This bifurcated childhood developed an already-keen sense of history, for it introduced him early on to the different ways societies engage and digest the past. It led to a BA in History and Politics at UCT, followed by a BA (Honours) in Economic History at the same institution. In between studying, he also grew to love photography, art and writing, which explains the direction of his academic research. In the meantime, he has taught contemporary art theory at the Michaelis School of Fine Art, co-create a social history photography archive in Zambia, and tried for a number of years – alas, unsuccessfully – to finish reading Marx's Capital.
Sebastian's provisional title for his PhD thesis is: The grammar of resistance: A history of anti-apartheid photographs in the UWC Robben Island Musuem-Mayibuye Archives. His doctoral research hopes to engage similar themes in the South African context, specifically within the UWC Robben Island Musuem-Mayibuye Archives, the preeminent centre for historicising the anti-apartheid struggle. By being attentive to the visual forms of subjugation and resistance within this archive, he wishes to develop an ocular grammar of the anti-apartheid struggle, with particular attention to how it developed new subjectivities among the public. Further, like his MA dissertation, he wishes to ground the performance of power – and resistance to it – in material histories of the production, circulation and reception of photographs. This will all be contextualised within the logic of the Mayibuye archives, being particularly attentive to how one can 'reactivate' its archival holdings through new interpretive strategies.

New Archival Visions: 2022 Doctoral Fellows
We are delighted to announce the appointment of four Doctoral fellows to the New Archival Visions Programme in 2022. This is part of the university's effort to revitalise its humanities archival holdings and arises from recommendations contained in a White Paper titled: Revitalising UWC Research Archives that was produced by Professor Patricia Hayes, Dr Valmont Layne and Dr Anthea Josias.