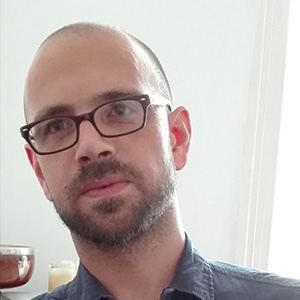 Next Generation Researcher
---
My research, grounded in critical social theory and psychoanalysis, reflects on the reciprocal, mutually constitutive relation between social institutions and psychic life, an undertaking that requires attending to the sociological and the philosophical, to their points of correspondence and tension. Most recently I have considered the relation between the postal system, as an apparatus of colonial discipline, and conceptions of psychological interiority and deviance. The book manuscript on which I am working offers a critique of the discourse of empathy and its power relations. Tracing the history and the structure of the injunction to empathise, The Order of Empathy is most interested in the work of those who have critically reoriented the related notions of fellow feeling and cosmopolitanism from the perspective of the colonised. I am a co-editor of Remains of the Social: Desiring the Postapartheid(Wits University Press, 2017, http://witspress.co.za/catalogue/remains-of-the-social/), an associate editor of Psychology in Society, an editor of Kronos: South African Histories, and am on the editorial board of Social Dynamics. A list of publications is available here: https://www.researchgate.net/profile/Ross_Truscott2/research.
Global Apartheid: A Genealogy of Biopolitical Sovereignty
A seminar course on Global Apartheid co-taught by Professor Cesare Casarino and Dr. Ross Truscott will take place in the first semester of 2020.
Kronos 43: What is the university in Africa for?
2017 Special Issue edited by Ross Truscott and Maurits Van Bever Donker