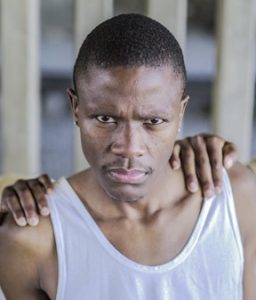 Anthropology honours student/actor/playwright/photographer (Artist).
Founder and artistic director of Back Stage Theatre Production (BSTP) a community theatre company that was established on the 3rd of October 2014 by Zuko Sikhafungana and group of young community theatre artists, which was then later registered as a non-profit organisation (NPO) on the 17th of September 2015. Currently located in the Western Cape outside of Cape Town in a small township known as Strand.
My research interest lies between community and mainstream theatre: the politics and poetics of performative spaces in Cape Town. My project locates at the intersection between issues of race, technology,and aesthetic education. My research seeks to understand theatre, and performing arts more generally in contemporary South Africa, particularly looking at how "community theatre" artists develop and maintain their craft without accessing to formal learning processes that would make them recognised as professional artists in mainstream theatre. I wish to unpack the concept of "community theatre" and explore what are the possibilities that are offered to young black artists in Cape Town today in performative arts. I also wish to explore the training and patronage systems that are offered to young artists.
I will be doing ethnography looking at two case-studies: the Back Stage Theatre Production (BSTP)—a community theatre company, located in the Western Cape outside of Cape Town in Strand a small township known as Lwandle, of which I am part of— and the Ukwanda Puppetry Company—that is located in the township of Masiphumelele and is in residence at the Factory of Arts at the Centre for Humanities Research. My interest is to illustrate the processes of making, creative writing, collaborations and the performances that have been experienced by both companies. I seek to understand the roots and dynamics of community theatre, to discuss its contemporary developments and its past legacies, in order to grasp contemporary forms of performance making that transcend the boundaries of what is generally understood as community theatre, as well as to discuss the current politics in theatre. How are black artist recognized and valued in Cape Town? What are the opportunities for small companies that come from the township to enter the space of mainstream theatre? What forms of patronage are existing in the Cape Town scene of performing arts?
For this research will be interviewing the main members of the two companies as well as promoters, artistic directors of the Magnet Theatre, Zabalaza Festival and the Factory of Arts.